The long silence regarding webOS has been broken but in a different way than what most people expected. Instead of shutting down the project once and for all, HP has announced that they will be contributing webOS to the open source community.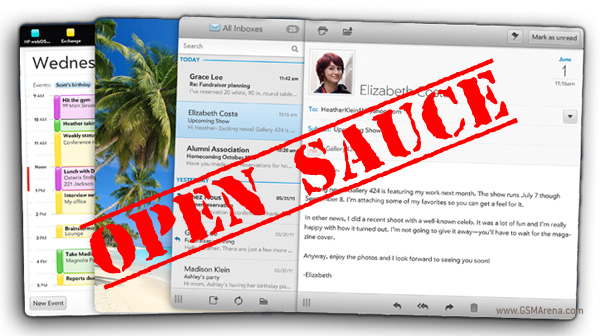 This means that HP will make the underlying source code of the OS available to developers under an open source license. You can take it, customize it and use it for free as long as you give back to the open source community. This is similar to the way Linux and Android operate. HP itself will also be investing and supporting the project, so those with webOS devices right now can breathe easy.
Regarding making webOS device, HP made it clear that they have no intention to get back to the mobile phone segment ever again, but according to The Verge they may look into making webOS based tablets in the future.
What has happened here is simple. HP realized the potential of webOS and found it too useful to shut it down completely. However, they do not want to invest more into the platform to make it competitive enough to go against established players such as iOS and Android. So they chose the only option that they had: open sourcing it. This way they are hoping that others would step in and help develop the platform so that they don't have to.
In a way, it is a win-win for almost everyone. HP does not have to spend much on webOS, other device manufacturers such as HTC (who once were interested in webOS) don't have to spend a dime to use it and even small-time developers can take it and run it on devices other than what HP/Palm have been selling for now.
Whether this is good for the platform, is something only time will tell.
?
How about WebOS ported to a Samsung Wave (S8500) since Android is not getting ported anymore.
s
well it is not impossible to make API gateway. For example cygwin gives you UNIX environment directly in windows. Not to mention that if i had those millions i would make a reward for the first programmer or team of programmers who successfully ...
ADVERTISEMENTS