It's been a long waiting, but finally the results of the Palm acquisition by HP is bearing fruit. HP just presented the HP Veer and HP Pre 3 smartphones, as well as the HP TouchPad tablet, all running webOS.
It's been almost a year since HP acquired Palm for $1.2 billion and we're finally seeing devices coming out as a result of the acquisition. The "Think Big. Think Small. Think Beyond" tease that HP threw at us is now demystified.
"Think small." Part of HP's message materialized in the form of two webOS running devices - the tiny HP Veer and the HP Pre 3.
HP Pre 3
Let's start with the Pre 2's successor – the HP Pre 3. The new Pre 3 features a 3.6-inch WVGA capacitive touchscreen with 480x800 pixels of resolution and the usual slide-out QWERTY keyboard. The HP Pre 3 has a 5-megapixel camera with autofocus and a LED flash, plus a 1.3-megapixel front-facing one for video calling.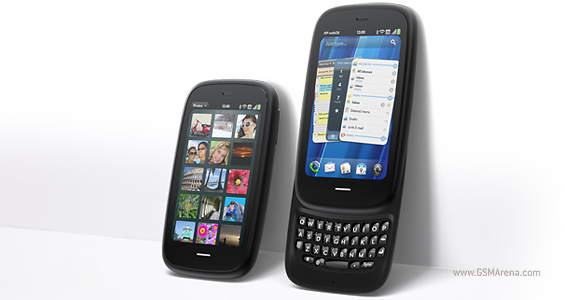 HP Pre3
Under the hood, there's a screaming 1.4Ghz Snapdragon 8x55 processor and 512MB of RAM. There are 8GB and 16GB storage options, but there still isn't a microSD card slot.
Here's a demo video of the HP Pre 3:
The Pre 3 connectivity is pretty standard with a Wi-Fi 802.11 b/g/n on board and Bluetooth 2.1 + EDR. There's also a built-in A-GPS module, an accelerometer, a proximity sensor and a light sensors, plus a compass.
So far the Palm Pre 3 is designed to be dual mode phone, meaning it comes with both GSM/HSPA+ and CDMA radios on-board. We guess there will be a GSM-only version further down the road.
HP Veer
Moving on, here's the second smartphone today, the ultra-compact HP Veer. The HP Veer runs webOS 2.2 and packs a slide-out full QWERTY keyboard. It has even managed to fit a gesture area below the screen.
As big as credit card and weighing a smudge over 100 grams, the Veer is rocking a 2.6-inch capacitive multi-touch display with a resolution of 320x400 pixels.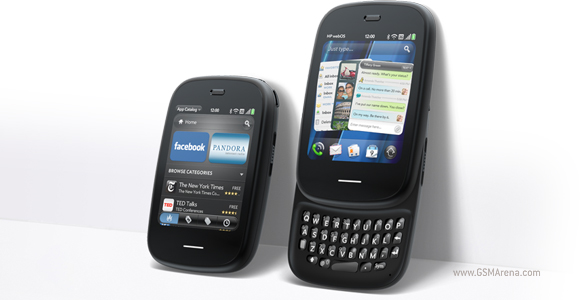 HP Veer
For a device its size the Veer sounds quite powerful. It's the first ever to use the new Qualcomm Snapdragon 7230 processor ticking at 800Mhz and will rock the amazing 512MB of RAM – the same amount the Palm Pre 2 has!
As connectivity goes, the HP Veer supports HSPA+, Wi-Fi 802.11 b/g and Bluetooth 2.1 + EDR. unlike the Pre 3, the Veer has only quad-band GSM telephony support, no CDMA here.
The available storage is 8GB. Unfortunately, there's no microSD card slot.
The HP Veer has a 5 megapixel camera on its back, but it's only a fixed focus unit, though it's reportedly of the "enhanced" variety.
Here's a demo video of the HP Veer:
The new WebOS smartphone will have a unique integration with the just announced HP Touchpad tablet. The feature is aptly called Touch-to-Share and allows you to transfer a website, a document, a song, or even a call from the phone to the tablet or vice versa just by putting the phone on top the tablet.
HP plans to release the Veer some time this spring, while the Pre3 will be available in the summer. There's no word about pricing yet.
Source 1
,
Source 2
V
WebOS is the best OS I have used and I have used them all. Palm and now HP have kept killing it with silly marketing mistakes. HP must realise that they do not have the consumer bas that apple has. Palm didn't realise this and release the OS on some ...
m
seriously they need new design and launch it fast. depend on good os only cant help their sales, people get bored sometime and always want something new.
?
go to hp from n900 beacuse of the today bad nws from nokia
ADVERTISEMENTS