Camera
HTC pushed the idea that pixel size is more important than pixel count three years ago, but it started doubting itself and that's how we got the middling HTC One M9 camera.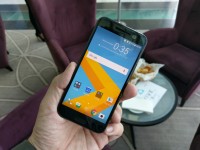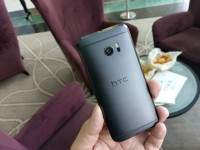 The HTC 10 photographed by the HTC 10
Other makers have seen the light (pun intended) and the HTC 10 goes back to what made the original One so special - great low-light shooting.
The camera has 1.55µm pixels, bigger than those of the Galaxy S7 and the same size as the Nexus 6P. However, it leads the Google-phone with a brighter aperture and OIS. You can also rely on Laser autofocus and dual-LED, dual-tone flash.
The camera has a manual Pro mode, which gives you the option to tune all aspects of the camera. You can even snap 12-bit RAW images with this mode.
You better know your way around manual camera controls though, as the phone turns off its automatic measurements and it won't help you if you get it wrong. A side note on an odd limitation: shooting in RAW is available only if you have logged into a Google account; we don't think it will come up as an issue, but we find it strange nonetheless.
The camera is very fast in general - it launches in 0.6s and the Laser AF is quick enough to work in burst mode. It's supposed to anyway, our own admittedly quick test with a pre-release unit showed the autofocus is nowhere near as fast as the Galaxy S7. We also frequently got warnings that our fingers are covering the Laser AF and that it might not work properly while in reality our finger were at least a centimeter away from the camera lens and the sensor array on the back so that's something to keep an eye out for.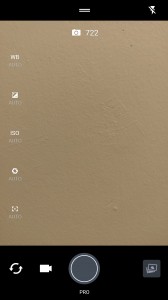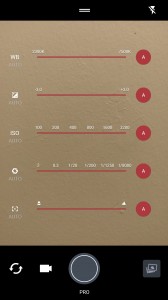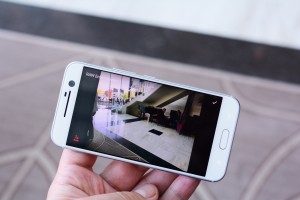 Manual mode • Enhancing a RAW image automatically
Here are a few samples we shot with the HTC 10. The felt toys are rendered perfectly, this is the kind of detail smartphone cameras love to muck up.
The camera has impressive dynamic range too.
Then there's the selfie camera, the world's first to have optical image stabilization. It has relatively big pixels (1.36µm), a bright aperture (f/1.8) and a wide-angle lens (23mm/86°, it's a bit wider than the main camera). Unfortunately, the selfie we shot didn't turn out as detailed as we would have liked - we've simply seen better.
For videos, the main camera can do 2160p videos while the selfie cam tops out at 1080p. Hyperlapse is available out of the box as part of the camera UI, which is nice as few Androids have this option. We didn't get an opportunity to shoot video samples but we'll do so as part of our full review.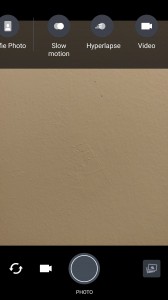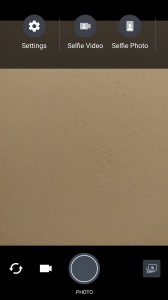 Hyperlapse and Selfie video options
The HTC 10 is as good at recording audio as it is at playing it. The phone has three microphones, which can record stereo sound with noise cancellation. And it's High-Res 24-bit audio and covers double the frequency range (96kHz), this is not your grandma's CD-quality.
Wrapping things up, we quite enjoyed this first experience with the HTC 10. We already have a review unit so we are looking forward to putting it properly through its paces in the days ahead.