HTC promises amazing camera on its upcoming HTC 10 flagship and a tweet sent out too early may have revealed part of this generation's innovation - OIS on the selfie camera.
The company was one of the first to add Optical Image Stabilization on the main camera with the HTC One, but Nokia had it earlier. This will be a first, though.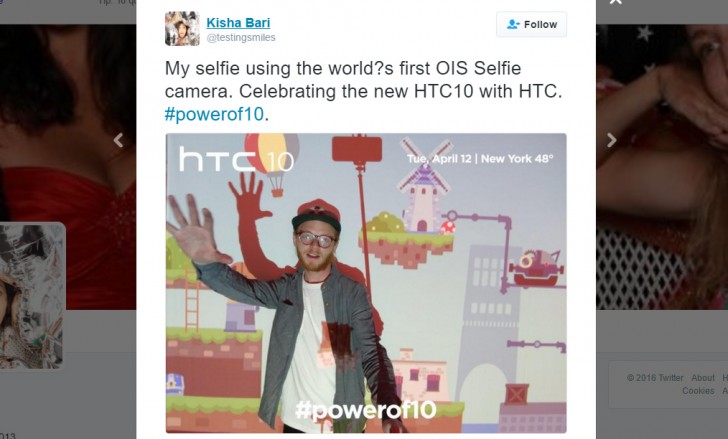 The tweet was sent out by Kisha Bari, an internationally recognized photographer. The Twitter account has since been restricted.
?
The most important features for selfie is wide-angle HDR capture method and soft flashes. OIS for selfie look to be good. The HDR for selfie is very important when the background is brighter than the object.
A
you are the clue less one. if the shutter stays open longer in low light and you can't control your hand shakes, what kind of picture do you think you are going to get?????? Think real long and hard how OIS comes into play with shutter time. hope y...
ADVERTISEMENTS