Eine kleine Nachtmusik
HTC 7 Mozart review: Eine kleine Nachtmusik

Remote services from the WindowsPhone.Live.com cloud
Microsoft has added extensive support for "in the cloud" features in Windows Phone 7. The WindowsPhone.Live.com site is where you can access those features from your browser – everything from remote wipe to browsing photos.
Open the site in your browser and sign in with the Live ID that you use on your WP7 phone.
Once that's done you have access to the Find My Phone features. You can make the phone ring or see its last location on a map.
If it turns out that your phone is lost, you can lock it and leave a "please return" note on the screen.
If you fear it's been stolen, you can remote wipe it too (which erases all data from the phone).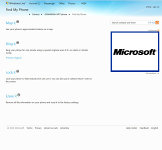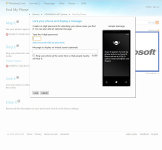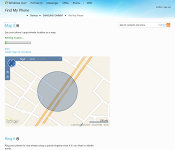 Find My Phone features • locking the phone • Map it
The Windows Phone Live also lets you browse and edit contacts, calendar events and OneNotes too (those are edited with Office Live).
You can also browse photos you've uploaded to SkyDrive. We already mentioned that the camera of every WP7 phone can be set to automatically upload all pics you snap there.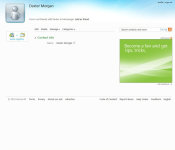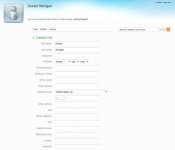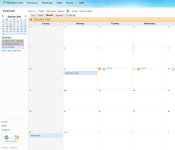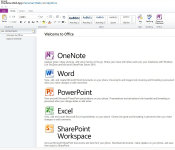 Editing Dexter Morgan's contact info • Checking the calendar • Editing a OneNote
Speaking of SkyDrive, using Windows Live Mesh you can sync your computer with your SkyDrive account too.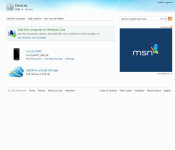 You can sync both your phone and your computer with SkyDrive
Final words
All Windows Phone 7 handsets with a 1GHz chip and WVGA screen, please stand up. This can be embarrassing you know. Now, change that to 8MP and Xenon. An entirely different story, isn't it. Enough for you to start thinking the name might make some sense in the end.
It has nothing to do with music. The standard 3.5mm audio jack and the preloaded Sound Enhancer app with Dolby Mobile and SRS are standard equipment on other HTC WP7 phones as well. Perhaps the name should carry connotations of genius and child prodigy instead. Anyway, the HTC 7 Mozart seems to have found a way to push itself into the limelight.
But well, we're not sure about staying there. There's little you can do to make up for the fact that your key selling point has turned out a major source of frustration. The premium hardware, the beautiful Metro UI and the exclusive software package are the right side of the deal. On the flip side are the inherent Windows Phone 7 limitations. Next to a disappointing Xenon flash and a major letdown of an 8 megapixel camera.
Those aside though, the Mozart is just another Windows Phone 7 device – with good looking but immature UI, good connectivity (with some limitations) and huge potential. We can say the same thing about the HTC Trophy and the LG E900 Optimus 7, which have been available for a little while too, both sporting 5MP snappers (as unimpressive as the one found on the Mozart) and selling for a bit less. We gotta point out though, that the LG Optimus also offers double the internal storage at 16GB.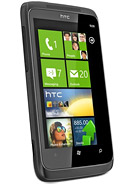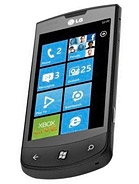 HTC Trophy • LG E900 Optimus 7
Next up, we meet a bunch of phones that have been on the market for a while, the Android-powered Motorola MILESTONE XT720 and the Sony Ericsson XPERIA X10 as well as the Symbian-based Sony Ericsson Vivaz. All of them have microSD card slots, better - much better - 8 megapixel sharpshooters, the MILESTONE XT720 has a more powerful (read "usable") Xenon flash, the XPERIA X10 – a larger display (which should be getting multi-touch support soon), while the Vivaz with its smallish 3.2" resistive touchscreen is just cheap.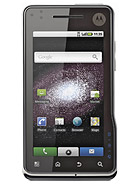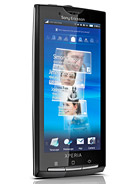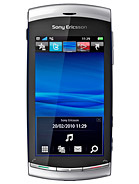 Motorola MILESTONE XT720 • Sony Ericsson XPERIA X10 • Sony Ericsson Vivaz
Speaking of cheap handsets, you should definitely take a look at two more smartphones, the HTC Desire and the Nokia N8. And while the 5MP Desire cameraphone is a powerful Froyo-serving device, the steel-bodied N8 with its 12MP monster cam (not only on paper) should be considered a bargain. If still are not your biggest priority, the Nokia C7 would also do the task with slim profile and some nice HD video recording.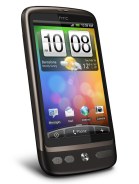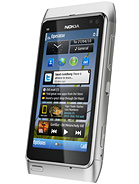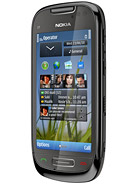 HTC Desire • Nokia N8 • Nokia C7
The HTC 7 Mozart could've been as good an option as any to give Windows Phone 7 a try. But the phone is doing itself no favor with a promise it fails to keep. Good thing, we guess, Mozart was not a painter.