Final words
With Windows Phone 7 mobiles there seems to be a status quo – great hardware and a tinge of disappointment on the software side.
The HTC 7 Trophy is no exception – the finish left us with little to complain about. The materials are nice and durable and they are put together perfectly. The camera was certainly a letdown and it might be the one deal breaker.
The software for the most part was exactly the same as on the other phones (we won't see a real difference perhaps until the first WP7 update). Still, the Sound Enhancer is probably the most valuable preloaded app we've seen on a WP7 phone and the others were a welcome addition too (more eye candy than useful though).
We also like the trend of each manufacturer setting up their own plot of land in the Marketplace and filling it with free stuff. That, by the way, is one of the few things makers can do to set their products apart.
Being a Windows Phone 7, the HTC 7 Trophy has a very strict set of rules to follow and very little room to distinguish itself from other WP7 phones. Still, if you look close enough, you may agree it's the closest to midrange Windows Phone 7 has been. That's not necessarily an advantage though.
The HTC 7 Trophy is up against the likes of the LG E900 Optimus 7 and the Samsung I8700 Omnia 7. The Optimus 7 has goodies like DLNA and Intelligent shot (and lower price), while the Omnia 7 packs Samsung's excellent 4" SuperAMOLED.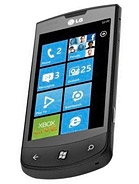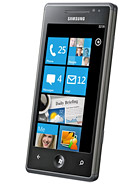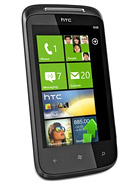 LG E900 Optimus 7 • Samsung I8700 Omnia 7 • HTC 7 Mozart
The HTC 7 Mozart has pretty much the same specs as the Trophy, save for the higher resolution camera (8MP with xenon flash) and the slightly smaller screen (by just 0.1"). The camera is the major drawback of the Trophy so this might be the better option if you're after a better snapper but we're yet to test Mozart.
Windows Phone 7 prides itself in excellent Microsoft Office support, Web 2.0 services, Facebook integration, cloud storage and so on. The HTC 7 Trophy is a well-built tool that does just that and a good addition to the WP7 lineup.
It's pricey but it can't help it, it's far from stellar in terms of specs because it observes the chain of command. It's got to deal with a number of limitations forced upon by Microsoft. But it's good looking and well built – and it's got the pedigree, you can't deny it.