Google Maps will help you find your way
Google Maps is a standard part of the Android package and we've covered it many times before. It offers voice-guided navigation in certain countries and falls back to a list of instructions elsewhere. You can plan routes, search for nearby POI and go into the always cool Street View.
The latest version uses vector maps, which are very data efficient and easy to cache. The app will reroute you if you get off course, even without a data connection.
The HTC Amaze 4G has full integration with HTCSense.com on board. We have covered it extensively in the past. You can take a look at it here.
To wrap up our software overview of the Amaze 4G, we must note that, once again, the device is loaded with a number of useless proprietary apps from T-Mobile. We certainly hope that this trend will go away in the future.
Final Words
Amazing build quality, premium materials, nicely performing camera, speedy CPU and network connectivity – there's a lot to like in the HTC Amaze 4G. Its name appears to be well justified. We did however find the battery life to be less than perfect. Its screen is also trailing the market leaders despite its high resolution. There is simply more than just pixels out there.
The HTC Amaze 4G is priced at $259.99 with a two-year-contract on T-Mobile's network, and after a $50 mail-in-rebate. In short, you will have to shell out close to $350 to get a hold of the device once all the applicable taxes are factored in. This is quite a lot of change even for a top of the line smartphone, which the Amaze 4G undoubtedly is. Let's see what else this sort of money can get you.
We must kick things off with the Motorola Droid RAZR. The device was launched barely hours ago for Verizon Wireless, and comes with serious set of features. It the case of the Motorola RAZR, it is not the dual-core CPU and the gig of RAM that capture the attention. It slimmest ever body on a smartphone (for the most part of it), the ultra-premium materials used, and the 4.3" Super AMOLED screen. LTE connectivity on board makes the package even more attractive. At $299.99 the RAZR is poised to blow the HTC offering out of the water and for a good reason.
The Apple iPhone 4S is also gunning for the potential HTC Amaze 4G users. With seriously upgraded internals and a lower price tag for the 16GB version, it is a seriously enticing option provided you're not stuck on Android as the mobile platform of your choice. The iPhone 4S starts at $199.99, and is available at AT&T, Sprint, and Verizon Wireless.
The U.S. Samsung Galaxy S II trio is also in the mix. The AT&T and Sprint Wireless versions pack the highly revered and beastly Exynos chipset. The T-Mobile version has the same Snapdragon S3 as the HTC Amaze 4G, but in a significantly lighter body. Its 4.52" Super AMOLED Plus screen is also significantly better than the HTC's S-LCD offering. It is worth opting for it despite its lower resolution. The AT&T and Sprint Galaxy S II versions will set you back $199.99, while the T-Mobile one goes for $229.99. Keep in mind that the Sprint Galaxy S II is a CDMA flavored model.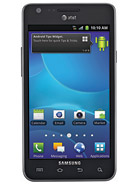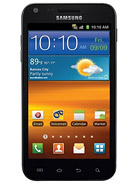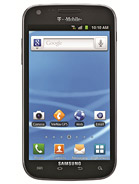 Samsung Galaxy S II for AT&T • Samsung Epic 4G Touch • Samsung Galaxy S II for T-Mobile
The HTC Sensation 4G and EVO 3D are also serious alternatives to the Amaze 4G. The former should become even more attractive, as we expect its price to drop now that another HTC flagship has been introduced. Currently, the smartphones are priced at 199.99 on T-Mobile and Sprint networks respectively. Due to fact that they've been out for a while however, you can easily pick one up from an authorized reseller at a serious discount.
Last, we have to point out that the Samsung Galaxy Nexus is also around the corner. It promises a loaded spec sheet and Google's latest and greatest Android version. Rumor has it, that it will be priced at $299.99 as well.
As you can see above, most alternatives out there are priced lower than the HTC Amaze 4G, save for the Motorola Droid RAZR. The spec sheet of the latter however, justifies its tag.
It is hard to find any faults in the HTC Amaze 4G. The phone is a great performer and it offers top notch build quality. We do however, feel that it should have been launched several months ago, when the competition was not so intense. While we're sure that the hardcore HTC fans will love it, we can't say the same about potential new users. There are just way too many options out there which simply offer more for you hard earned money.