At Chinese Telecommunications Fair today, HTC unveiled its latest dual-core monster dubbed the One XC.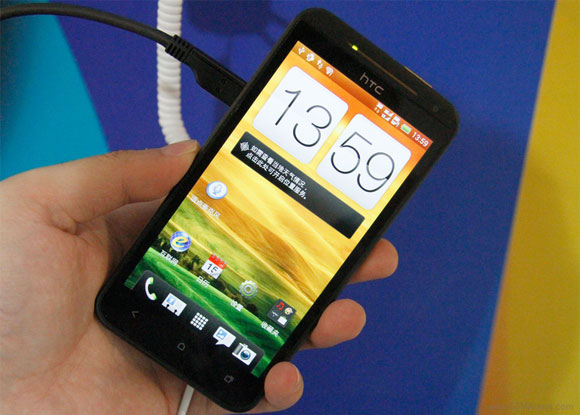 It's powered by a dual-core Snapdragon S4 processor clocked at 1.5Ghz coupled with 1GB of RAM. It's built around a 4.7-inch display of HD resolution and has an 8MP camera at the back, which is identical to the one found in the One X.
The HTC One XC runs Android 4.0 Ice Cream Sandwich and sports a new, two-tone black and golden design. Check it out in the photos below.
Unfortunately, everything indicates to a China-only availability for the HTC One XC. Pricing info is still unknown.
?
new HTC Desire: HTC Desire SV T326e http://web.postel.go.id:81/index.php?0601=&key=2&cari=HTC anyone has info about it?
G
I totally agree with u. Proud owner of a Galaxy Nexus.
4
its not a quad core device, its a dual core s4 krait....
ADVERTISEMENTS