Final words
Such a great phone – shame it runs Windows. Did anyone think that about the HTC HD mini? Not only did they think it, someone must've said it too – and HTC listened in.
Now, this most likely isn't how the story goes. The truth is HTC knows how important it is for Android to reach the widest possible audience. They've been there with the likes of Magic and the Tattoo. With the Aria, it's a whole lot easier. They had the phone – and a good one too – all they needed to do was slam Android on it.
So, the HTC Aria might be small in size but it's capable of big things for the right users. There are more and more mass-market Android phones but only a few can match the HTC Aria's well balanced features and solid design.
Pleased as we are with the Aria performance and looks, some things obviously don't work in its favor. First of all, the Aria is meant for the USA (where it's exclusively sold by AT&T) and Asia only. Europe has Gratia to show for it. The other downside is the asking price. The Aria can be quite a steal on a contract but its current street price is around 350 euro. And that doesn't quite sound midrange to us.
After all, this is how much they charge for the HTC Legend (by the way, it's about time it got a price cut, too) which has nearly the same set of features. OK, with two major differences: the Legend comes with an AMOLED screen and aluminum unibody.
On the other hand, the HTC Aria is about to launch in more countries and that will hopefully lead to an inevitable price drop, which will make the smartphone even more likeable. But let's see what it's up against on today's market.
Featurewise, the HTC Aria is almost identical to the HTC Legend, which should definitely be on top of your list of alternatives. If however you are on a tight budget, the HTC Wildfire is the right option.
It's less expensive (at around 200 euro) for a reason: the low-res QVGA screen doesn't quite make sense on a full touch smartphone. By the way, both the Legend and Wildfire are said to get a Froyo update soon while HTC are still mum on Aria's future.
If you can live with a lower resolution screen, don't forget to check out the Samsung I5800 Galaxy 3 and the Samsung I5801 Galaxy Apollo. We even have a recent review of the galactic pair.
Either of the twins will get you a 3.2-inch WQVGA as well as the standard connectivity set (3G, Wi-Fi and Bluetooth), a built-in GPS receiver and DivX/XviD video support. Another viable option is the now elderly Samsung I5700 Galaxy Spica. It is even cheaper and sports a HVGA screen.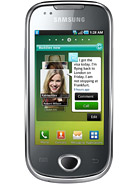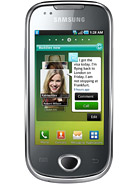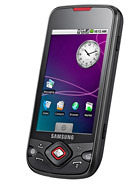 Samsung I5800 Galaxy 3 • Samsung I5801 Galaxy Apollo • Samsung I5700 Galaxy Spica
As for the next three devices, the Motorola QUENCH, the Sony Ericsson XPERIA X8 and the LG GT540 Optimus, have some things in common: low prices and dated OS versions (v1.6 or earlier).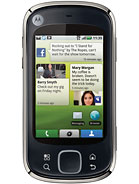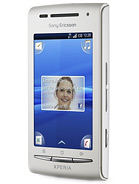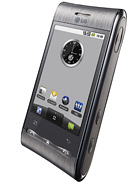 Motorola QUENCH • Sony Ericsson XPERIA X8 • LG GT540 Optimus
Outside Android, there's no shortage of affordable touchscreen smartphones. The Windows-poweredHTC HD Mini is the most obvious alternative for looking exactly the same as the Aria and sharing a nearly identical feature set.
You may also want to check out the Nokia X6 (with 8, 16 or 32 GB of inbuilt storage). The Samsung S8500 Wave's defining feature is a mouthwatering Super AMOLED touchscreen and the HD video recording.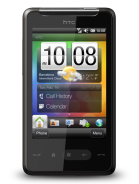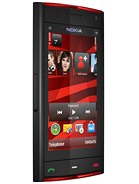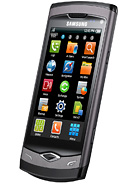 HTC HD Mini • Nokia X6 • Samsung Wave
So, the HTC Aria has strong competitors from all walks of life but only a few of them can match its personality. The bad news is it's probably never coming to Europe officially. Pity really, as it seems to have what it takes to become one of the successful midrange Androids.