The HTC Butterfly has the distinction of being the first phone with a 1080p screen to hit the global market. The story after that is less glamorous – it was only launched in a few countries before attention shifted to the HTC One. The HTC Butterfly was promised to get a European launch too (despite early reports that it will not).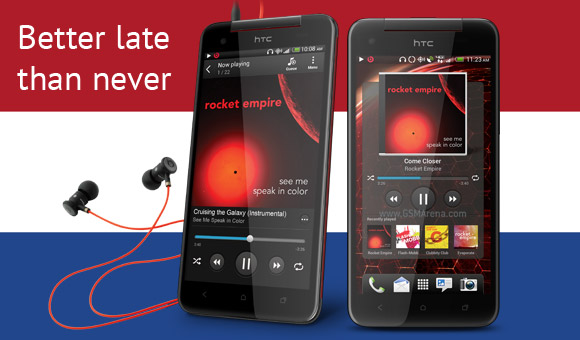 Fast forward a few months and it is almost ready for launch (to be fair it is available in a few places). Reports of this are coming from – wait for it – the Netherlands. If HTC and the Netherlands sparks some association in your head it's probably the recent short-lived ban on HTC's other flagship, the One.
The Butterfly packs a 5" 1080p screen, a quad-core Snapdragon S4 Pro chipset and a traditional 8MP camera. It also has a microSD card slot.
The HTC Butterfly will cost €589 when in launches in May, which is cheaper than what the HTC One currently costs in the Netherlands (about €670). There's no information whether the Butterfly will launch in the rest of Europe and when.
Thanks to Zomer for sending this in!
D
haha tq for reply. may i know got screen shot in HTC butterfly? n u charge once in two days in the between got online,playing games,n calling?
D
no it doesn't lag and battery life is much better . As i'm using this model since a month and i charge it in 2 days
D
mai i know HTC butterfly will laging ? HTC battery will las longer or not?
ADVERTISEMENTS