For those of you who have been wondering when will the global version of the Verizon exclusive HTC DROID DNA become official, we have some great news. A press shot of the HTC Deluxe has made its way to Twitter. The yet to be announced smartphone will be the internationally available relative of the 5" 1080p display sporting HTC beast for Verizon Wireless.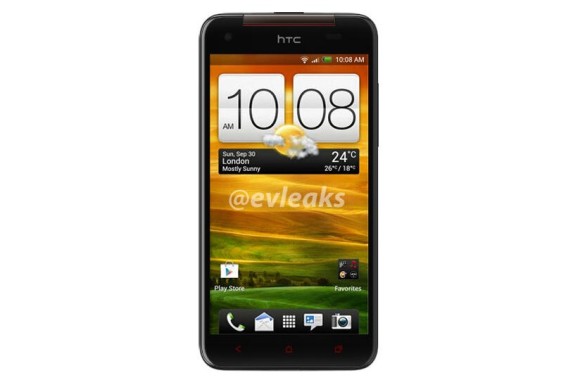 There is no information on when will the HTC Deluxe become official. We doubt however that it will be a long wait before it gets announced. HTC can surely use a device of such stature to boost its sales. The combination of 5" full HD display, quad-core Snapdragon S4 Pro, and two gigs of RAM is currently the best hardware available for Android.
While you are waiting for the official announcement of the HTC Deluxe, feel free to check out our extensive preview of its US sibling - the DROID DNA for Verizon Wireless.
G
i hope the Deluxe version better than the the Droid DNA especialy in battery and memory capacity.
A
i think they might mean the story leaks out not being. just a thought.
D
its ICS running at the phone in the picture.. I don't think HTC is going to release an ICS when we are having Jelly Bean.. or instead I should say beans(4.1&4.2)... may be its actually a rumour..
ADVERTISEMENTS