Conclusion
You may not be able to tell going by the financial reports alone, but HTC has produced plenty of fine hardware in 2013. The company has consistently delivered well-built stylish smartphones with lots of character and the HTC Desire 500 is no exception.
The handset looks fresh and up-to-date, and delivers handsomely for the price. The plastic build makes the phone light and more affordable, placing it right where the company could really use a boost - the lower midrange market.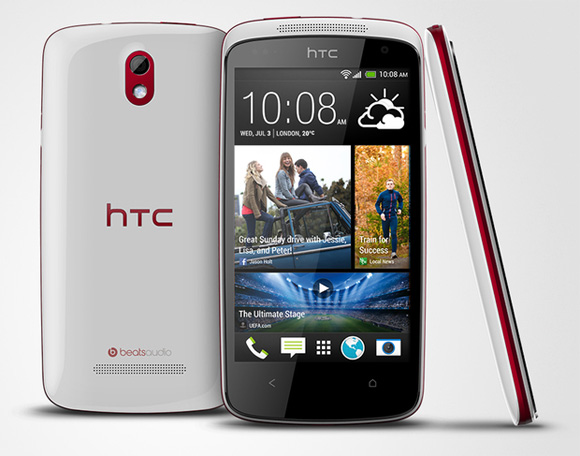 It's not without some sacrifices though, that the Desire 500 is able to pull this off. The WVGA resolution stretches somewhat thin on the 4.3-inch display for one, and the Qualcomm Snapdragon 200 platform, while perfectly capable of handling the day-to-day workload, is having trouble when pressed harder. However, that's not a major issue - the HTC Desire 500 is the casual Android user's phone, not a benchmark-blaster.
HTC have a specific audience in mind for the Desire 500 and seem to have hit the right price to features balance. Teenagers and young adults with little or no Android experience will likely find exactly what they're looking for in the Desire 500 and its Sense 5-skinned OS.
There are of course plenty of alternatives, some of which may well be worth a look. The Sony Xperia L for one is a good-looking smartphone, and even a tad cheaper than the Desire 500. True, it's powered by an chipset with dual-core CPU, which however is faster than the Snapdragon 200.
Over in the Windows Phone camp, the Nokia Lumia 720 will easily get some attention. Windows Phone devices have been slowly gaining ground, and the Lumia 720 is a solid blend of looks and skill. It's one of the best-looking phones in the Lumia lineup, and has the traditionally high Finnish build quality. Almost a match for price, it should be a tough call between these two if you haven't decided on the OS.
The LG Optimus L7 II is almost the perfect match in terms of equipment, including the optional dual-SIM support. It's a bit cheaper than the Desire 500, but perhaps not as good looking.
Lastly, the Samsung Galaxy S4 mini will tempt users with a Super AMOLED screen of higher resolution, faster processing, a better camera and more robust battery, but these are all reflected in the price tag. A good 100 euro more is a different budget bracket altogether.
In the end, the HTC Desire 500 will likely be the obvious choice for everyone who wants their smartphone to stand out from the crowd. And it's not the typical looks vs. brains dilemma either. The Desire 500 isn't likely to impress with speed and performance, but it won't disappoint either. For anyone coming from an entry-level droid, or even a feature phone, this one's definitely worth a look.