One in two
HTC Desire 600 dual sim review: One in two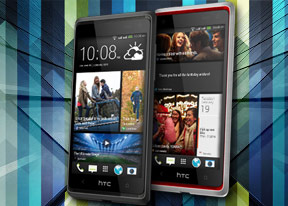 Conclusion
In the Desire 600 dual sim, HTC has whipped up a new product based on the well proven old recipe - mix some good design with key brand features, and be frugal with the rest. They didn't forget some common sense commodities either such as the removable battery and the microSD card slot.
Not in the best financial shape possible lately, HTC doesn't have a big margin of error. This is the moment to overturn the bleak financial situation and HTC cannot afford even a single handset to fail. Well, even though dual SIM phones may not be mass market products, we have no doubt that with the Desire 600 dual sim HTC has a successful product on their hands.
It's a good-looking phone, with plenty of character that a lot of its peers seem to lack. Sure, it won't win any benchmark trophies. However, it's perfectly suited for the occasional gamer and will meet most users' web browsing and music playing needs. And that's especially true when you consider the dual stereo speakers. And despite the fact that the Desire 600 is not rocking an aluminum body, the plastic used is of great quality and makes for a solid build.
The 4.5" screen is very competitively sized even though it doesn't boast 720p resolution. Thankfully, it's just the low resolution that disappoints, as the display itself provides natural looking colors and wide viewing angles.
The arch enemy of the HTC Desire 600 dual sim comes from Korea in the face of the Samsung Galaxy S4 mini duos. While it packs a smaller, 4.3" qHD display, it's of the Super AMOLED variety, meaning superb contrast and punchy colors. The S4 mini duos also packs a more powerful, Snapdragon 400 chipset, which means its 8MP camera doesn't break a sweat shooting full HD videos.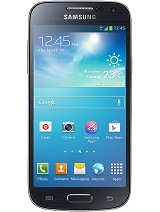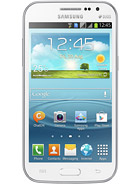 Samsung I9190 Galaxy S4 mini • Samsung Galaxy Win I8550
In terms of aesthetics however, the Desire 600 is in a different league. The same goes for the generic-looking Samsung Galaxy Win. It trumps the Desire 600 dual sim with a larger 4.7" screen, but it's heavier and it does 5MP stills only, with video recording again capped at 720p due to the Snapdragon 200 chipset inside it.
Then there's the LG Optimus L7 II Dual, which is considerably more affordable than the Desire 600 dual sim at just €230, but you do get what you pay for. In the case of the Optimus L7 II Dual that's a smaller 4.3" display with a 480x800 pixel resolution and just a dual-core Cortex-A5 chip with Adreno 203 GPU. Its 8MP camera is limited to the pitiable 480p video recording.
However, it is lighter, more compact and its dual-SIM card capabilities extend to 3G support for both cards, which may be a killer feature for some of its potential users.
Sony's Xperia M and Xperia C are an interesting pair, providing an affordable and a premium alternative to the HTC Desire 600 dual sim. The Xperia C boasts a 5" qHD screen and an 8MP camera with 1080p video recording, but it would be hard to find outside China. The Xperia M is more readily available but offers only a 4" WVGA screen, 5MP stills and 720p videos.
Well, the recently underserved dual SIM market is an opportunity the major manufacturers wouldn't want to miss. HTC is about to release a dual SIM package with all the trimmings of the flagship. They have a more affordable option too in the Desire 500. The HTC Desire 600 dual sim is a package designed with attention to detail and targeting users who are willing to pay a bit extra for it.