One in two
HTC Desire 600 dual sim review: One in two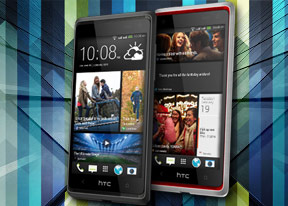 Standard 8MP camera could've been better
The HTC Desire 600 dual sim packs an 8MP camera that does stills of up to 3264x2448 pixels in 4:3 mode and up to 3264x1840 px ones in 16:9 mode. It's only capable of recording 720p videos @ 30fps as a result of the low on power CPU. There's an LED flash / video light, too.
The camera has a wide f/2.0 aperture and a dedicated image processing chip (HTC ImageChip). The lens is has a field of view equivalent to 28mm, meaning it's wider than usual and lets you squeeze more stuff into the frame.
The camera interface, or HTC ImageSense, is the same for both the still camera and the video camera.
It's pretty simple, as well. There are two shutter keys (one for stills and one for video), above them is the gallery shortcut and below is the effects button. On the left side of the screen you get flash mode selector and the settings shortcut button.
The effects button brings out a tab on the left with the usual set of color effects (sepia, solarize and so on). There's also some other cool effects such as shallow depth of field , which lets you blur parts of a photo that fall outside a predefined circular area. It's like having Instagram built right into the stock camera app.
The HTC Desire 600 dual sim camera has touch focus and face detection; geotagging and smile shutter are also enabled.
Continuous autofocus is available too which is good to have on a phone like the Desire 600 dual sim with no hardware shutter key (the virtual shutter key cannot trigger autofocus either, it does burst mode). On the downside, the continuous autofocus may be way off in some shots - the only way to be certain you have it right is to tap and hold on the spot of the screen where you want the focus to be.
The shot mode button offers some more cool stuff - HDR photos, Panorama (with a gyro horizon), portrait, group portrait, landscape, whiteboard, close-up and, finally, low light.
Overall, the Desire 600 dual sim camera produces pleasantly looking images. We liked the level of detail ecen though we didn't quite like the overzealous sharpening that is going on. Other than that, noise levels are fine, white balance was spot on and the colors were saturated. Also, the camera captures images relatively fast so performance was not an issue at any moment.
We've prepared a bunch of samples for you below, check them out.








HTC Desire 600 dual sim camera samples
We already mentioned the Desire 600 dual sim offers a built-in HDR mode. Here's a comparison of a scene with HDR off and on. The results are far from perfect and it makes us wonder if this is even worthy of the HDR name. Not only are the shadows not very well exposed, but the exposure is completely off. Take a look for yourself below.



HTC Desire 600 dual sim: HDR on • HDR off
Photo quality comparison
The Desire 600 dual sim joins the big family of 8MP shooters in our Photo Compare Tool. We've let it go against the Samsung Galaxy S4 mini as well as the Nokia Lumia 820, but as usual, you can pick your own preferred competitors in our tool.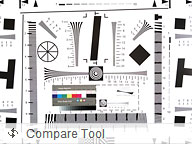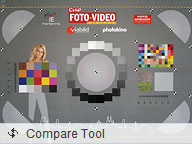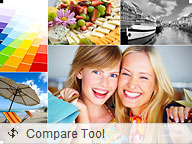 The HTC Desire 600 dual sim in our Photo compare tool
720p video camera with HDR
The HTC Desire 600 dual sim can shoot videos at up to 720p resolution at 24fps. It has an HDR option for the video, but note that when you enable it, the camera's field of view gets narrower.
There is also a slow-mo video recording mode, which however is shot at a lower resolution.
The camera features continuous autofocus and you have the option to lock the focus during video recording, if it hunts too much in dynamic scenes.
Videos are recorded in MP4 files with an impressive 20Mbps bitrate - among the highest we've seen. Sound is captured in stereo with 192Kbps bitrate and 48kHz sampling rate. Framerate was at constant 24fps, but sometimes would jump to 28fps.
The videos seem okay in terms of fine detail, but they are not spectacular. What's worse, the oversharpening is even more evident and unpleasant here than in the still camera.
Here is a 720p video sample captured with the Desire 600 dual sim we uploaded to YouTube.
You can also download an untouched 720p sample (0:08s, 5.5MB) taken straight off the HTC Desire 600 dual sim.
We also tried the HDR video capture feature on several occasions but we failed to notice any differences between the resulting videos in the normal and HDR mode.
Here's a 720p HDR video sample for you to see.
You can also download an untouched 720p HDR sample (0:07s, 4.9MB), too.
Video quality comparison
We've added the HTC Desire 600 dual sim to our video quality comparison tool. Here it has the tough job going against the same competitors as we previously pitted it against in our photo quality comparison.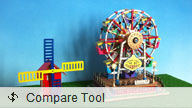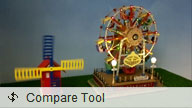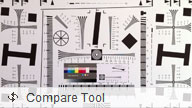 The HTC Desire 600 dual sim in our Video quality compare tool