One in two
HTC Desire 600 dual sim review: One in two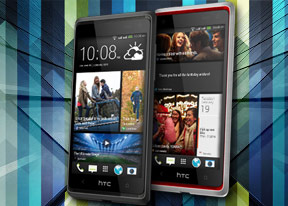 Connectivity misses a few things compared to the One
The HTC Desire 600 dual sim has the usual quad-band GSM support, plus several versions (for different regions or carriers) of 3G HSPA+ on one of its SIM card slots. The other slot is limited to 2G GSM only.
The local wireless connectivity has Wi-Fi a/b/g/n and DLNA support (both client and server, for images, videos and music) and stereo Bluetooth 4.0 with A2DP.
HTC has conveniently designed a special options screen, when you connect the Desire 600 dual sim with a PC. The long list of options includes Portable Wi-Fi hotspot, settings, USB and Bluetooth tethering (the phone becomes a modem).
HTC's Portable Hotspot can support up to 8 devices, you can WEP, WPA or WPA2 encrypt the hotspot and you can enable "allowed users" only to connect or leave it open for all (unsecure, but the quickest setup).
The app can be set to power off automatically after 5 or 10 minutes of inactivity, saving your battery in case you forget to switch it off when you are done with it.
HTC has backed in a simple SIM card manager application into the Desire 600 dual sim. It is dubbed Dual network manager and allows you to easily switch on and off either one of the two SIM card slots. An Airplane mode option is also available.
The HTC Desire 600 dual sim lacks a few connectivity options compared to the big HTC One - MHL and IR. Luckily, there's still NFC, which means you can easily send data to another phone (by a simple tap rather than the usual search and pair methods). No MHL means you can't connect the phone to a TV or attach USB storage. There's also not an IR blaster here for obvious reasons. This feature is left for the flagship HTC One.
Those are not necessarily deal breakers, but it's something you should know before you commit to the Desire 600 dual sim.
Web browser with Flash and GIFs
HTC Desire 600 dual sim comes with the latest version of the Sensed-out Android web browser. Most of its UI is out of sight, leaving the entire screen to the web page. And even when it does appear it consists of a single bar, which now holds the address field, the Tabs and Menu dropdown shortcuts.
Once you select some text, you can copy it, do a Google search with that text as the query or share the text over a message or social networking. Pages can be reflowed to better fit the screen and you can set things like default zoom, search engine and URL suggestion providers and so on. From the Labs setting you can enable Quick controls.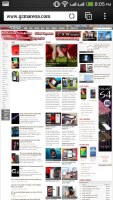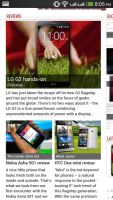 The HTC Desire 600 dual sim web browser
Tabs can be closed with an X button on their top right corner - they can't be swiped off the screen like you do in the app switcher. Incognito tabs are available if you want to browse without leaving traces. There's a popup blocker to stave off annoying popups.
You can also request the desktop version of a site, instead of the mobile one. Another cool feature is preloading search results that the phone believes are relevant, speeding up the whole process.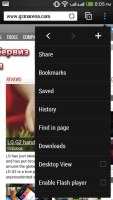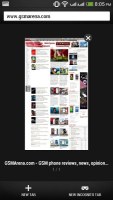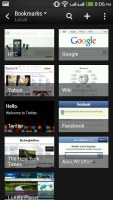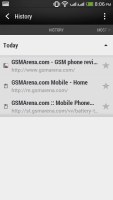 Options • Tabs • History • Bookmarks
The HTC Desire 600 dual sim comes with full Flash support in the browser (it's disabled by default). We tested a couple of games and videos and everything worked like a charm. Flash has almost been weeded out of the mobile web, but there are still a few stubborn sites, so it's good to have as backup.
Interestingly, while digging through the settings menu of the browser, we found that there's an explicit setting for GIF animations, which is disabled by default. GIF on Android has a spotty history, but keep in mind the Desire 600 dual sim browser support animations, as long as you enable them first.
The Google Chrome browser also comes preinstalled on the HTC Desire 600 dual sim. Its interface is easier to navigate but it doesn't offer Flash support. On the up side, it can synchronize the tabs you have open in other Chrome browsers (on a computer, tablet, other phone, you name it).
Full Office suite
Organizing is dully covered on the HTC Desire 600 dual sim. Office documents are handled through the preloaded Polaris Office app. It supports Excel, Word, PowerPoint and more and lets you view and edit files on the go. It's great to see a full Office suite when even some flagships (*cough* Galaxy S4*cough*) don't have one.
HTC even added a VPN app, KeyVPN, which you might need for your work, so it's great to have out of the box (and for free).