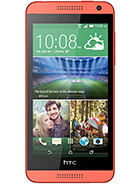 X
Looks like somebody is copying the Moto G!
D
yes,it's nice and looks good enough for midrange. every things are ok from cpu to battery and camera.I hope that see it in logical price.
M
Good job, great design! Nevertheless, htc should work more on reducing the side and base bazels of her smartphones to meet today's standards.People want to buy 'screen size'...not 'phone size'! They may also consider shifting the 'htc' logo to one side of the upper or base boom-speakers...or better still, removing the 'htc' logo completely from the face of the phone,since they have it behind the phone already.This will reduce upper and base bezels,leading to larger screens in more-compact casings...especially now that htc has resulted to on-screen controls.I wish htc a remarkably fruitful 2014. God bless htc!
v
Nice phone with great looks. But beats audio sound function is missing in phone otherwise great phone.
p
I have only one problem with it, that is its HUGE for a 4.7 inch phone. Xperia M2 will be the direct competitor of this particular phone, as both of these are the entry level LTE handset offered by two competitors. XM2 is 139.6mm compared to 143.1mm Desire 610, while boosting a bigger 4.8inch display. I personally think as the phones are getting bigger day by day proper utilization of space should be a must. The internals are identical and also this time both are gorgeous to look at. So price will be the winning factor where I think xperia will win as HTC's phone are always a bit pricy.
M
It looks cool. All the HTC phones looks good.
Total of 666 user reviews and opinions for HTC Desire 610.