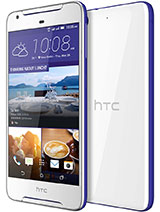 D
Super huge bezel (probably the winner for 2016) kills otherwise such a refreshing design, specially the red and black reminded me of the classic sensation model

D
Ahmed sr, 27 May 20162200 battery! Daf*qIts how the phone uses the configurations rather than whats there on the paper.
I have a HTC Desire 616(2000mah) and Mi3 (3300mah) and the Mi3 loses battery much before HTC! so it all depends on how well the OS is optimized to use the configs. Beefed up configuration is a good marketing strategy but if the OS is not making optimal use of it its no use.
D
Design looks refreshing. In Android HTC has the best original design. Few of my friends used them. Anyway 628 looks a good deal at that price. Overall it is a good one. My concerns are

1. What is the processor. Is it a snapdragon or mediateak or anything else?

2. Though battery looks less compared to specs at first look. But for the final verdict we need to see the UI, processor type and usage also. So, my question is is the battery is removal or fixed?

3. Is the device really a dual sim or hybrid sim? Personally I prefer true dual sim?
?
Status Coming soon. Exp. release 2016, June----> Android OS, v5.1 (Lollipop)

:picardgif:

d26360
2200mah and the phone costs an arm and a leg. That is how you destroy a good product by giving it everything and denying it the most essential component. LIFE! Battery is life! Samsung and Apple used to be idiots in this area but they have reformed. HTC is still living in denial when it comes to battery life.
S562517
Screen to Body ratio is that sucks but still battery is damn lesser...
d
Battery gonna suck even no fast charging. I'm pretty sure. Battery not gonna last for a day of u are a heavy user.
D
HTC, your flagship is good. The HTC 10 is arguably the best flagship out there. But damn, do your midrangers suck big time. You could've at least put Marshmallow + timely updates in this thing, considering the price wouldn't be that cheap.
Total of 574 user reviews and opinions for HTC Desire 628.