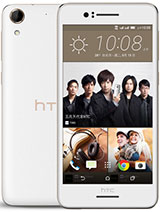 D
Anonymous, 23 Nov 2015perfect midrange.4g + dualism + very good camera with OIS +very good front camera and strong 6... moreI agree dear.... it's really nice and awesome.it has every things that a user needs from a midrange.desire 728 is a lower version of 828 with lower class screen and camera with no OIS.the cpu is reduced about 0.2ghz but when the screen res decrease from fhd to hd so the cpu has power enough for running every programs as well.the design is good too and the around the screen has no black belt as we saw in many htc devices.there is no limited between screen and body(those white/black color)
?
perfect midrange.4g + dualism + very good camera with OIS +very good front camera and strong 64bit cpu and chipset with multicore GPU. I want it with no doubt
?
Mido, 17 Nov 2015Please , I want to know if this phone made in Taiwan or China ? Thanks Taiwan

?
my next phone.it is dual sim / 4G and big screen with good battery and good cpu/gpu in midrange.also the design is awesome and has no any black line over the screen.
s
gsm arena please put review for this mobile fast
i want to buy this mobile
Total of 812 user reviews and opinions for HTC Desire 728 dual sim.