It may be Friday the 13th, but HTC brought up great news for all unbranded SIM-free HTC Desire HD and Incredible S owners out there. HTC is going to start pushing the eagerly awaited Android 2.3 Gingerbread update on 16 May, just 3 days from now.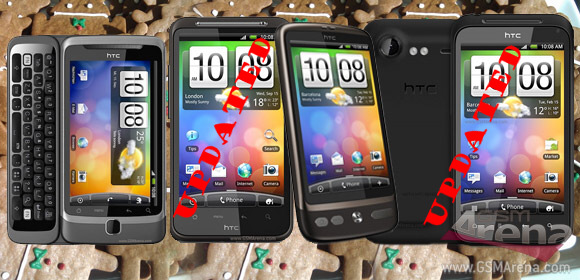 If your Desire HD or Incredible S is tied up to any carrier, you should not lose hope either as HTC promises they are working very closely with them to do things "right". Here's what a note in HTC UK's Facebook has to say on the matter:
Hey guys, firstly we want to thank you all for being so patient about the Gingerbread update. We've been pushing this really hard and are pleased to announce that we are aiming to have the HTC Gingerbread update for unlocked HTC Desire HD and HTC Incredible S models available on 16th May 2011. For those waiting for their specific operator update, rest assured that we're working very closely with each operator to get this just right and will update you as soon as we possibly can. Once again, we really appreciate your support and patience on this
It's good to see that HTC cares enough to bring Android 2.3 to most of the devices in its lineup. If you remember, the company issued an update for the HTC Desire Z almost two weeks ago. Keep it going!
Source
?
When i will get 2.3.4 update for my HTC Incredibles S
D
https://www.facebook.com/pages/Please-inform-us-about-Desire-Z-update-to-23-/180672401992370
D
June 25 2011 downloading my update for DHD, at long last will taste this gingerbread on my beloved phone
ADVERTISEMENTS