The first benchmarks of the HTC Desire HD are in - and it crushes the Nexus One in CPU and graphics performance. Also the ROM was dumped and is already running on an HTC HD2, with the latest Sense UI goodies.
The HTC Desire HD is powered by a Qualcomm QSD8255 processor and Adreno 205 GPU and it offers a much improved performance, compared to a Froyo-running Nexus One (which uses a QSD8250 Snapdragon, same as the Desire and HD2).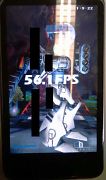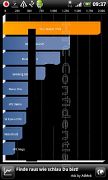 HTC Desire HD is king of benchmarks
On the Quadrant benchmark, the HTC Desire HD dethrones the Nexus One showing about 30% more whoomph and it offers double the framerate in the Neocore benchmark than the Nexus One/HTC Desire phones do, and it matches the Samsung I9000 Galaxy S and its PowerVR SGX540 GPU.
The enthusiasts over at XDA-Developers forums got their hands on the HTC Desire HD ROM (Android 2.2 Froyo with the latest version of Sense UI) and they've already got a port running on the HTC HD2.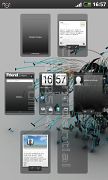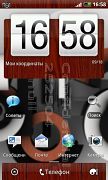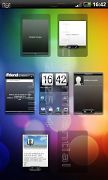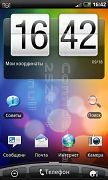 More screenshots of the Desire HD ROM on the HD2
The HD2 can already run various Froyo ports (even Ubuntu Linux) but the Desire HD ROM will enable the latest changes HTC made to their custom Android UI. It's far from ready for mass consumption, but it's only been days since the Desire HD went official.
Source: XDA-Developers forums, HDBlog.it (Site in Italian)
?
Why does my Desire HD only get a score of 1300? Does anyone know why?
?
I'd rather be poor than get your Icrap. Apps are the only thing that makes that your Icrap look "better" but besides that, it totally sucks!
?
the iphone just as rubish if not rubisher
ADVERTISEMENTS