Final words
Demand for dual-SIM smartphones must be at an all-time high judging by how the leaders in the smartphone game are responding to it in what looks almost like a coordinated and sustained campaign. Pick a name at random from the Android Top Four - or five - and they each have at least a couple of options in their portfolio, ready to cater to different budgets and needs.
It seems Samsung and Motorola have the biggest variety but the likes of LG, Sony and Acer are also keen to have a piece of the dual-SIM droid action. For the most part, some of the most recent dual-SIM smartphones we're going to look at simply add a second SIM slot to already existing models.
Samsung has more than a few of them in the Galaxy Y Duos, Galaxy Ace Duos and Galaxy S Duos, but only the last of those is a proper competitor to the Desire V. The two have identically spec'd screens and quite similar chipsets, with the S Duos having a slight advantage in terms of available RAM. With the pricing also evenly matched, picking between the HTC Desire V and the Samsung Galaxy S Duos is all about your personal preference of UI - Sense or TouchWiz.
Another interesting alternative is the Acer Liquid Gallant Duo. Packing a 4.3" screen of qHD resolution and a more powerful chipset than the Desire V, this is arguably the most powerful dual-SIM droid currently on the market. It lacks the Sense UI eye-candy and added functionality, but it more than makes up for that with its lower price tag.
If you are willing to compromise on the screen resolution and processing power, than you'll have quite a few more options to pick from. The LG Optimus L5 Dual, the Samsung Galaxy Ace Duos, the Sony Xperia tipo dual and the Motorola Defy Mini XT321 are all dual-SIM droids that come with HVGA screens of various sizes and cost less than the Desire V. Then again those fail to provide the same kind of solid smartphone experience, though, so power users better stay away.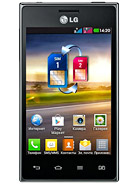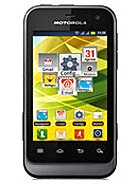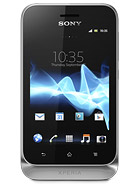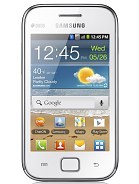 LG Optimus L5 Dual E615 • Motorola Defy Mini XT321 • Sony Xperia tipo dual • Samsung Galaxy Ace Duos S6802
So, dual-SIM droids have mushroomed and this is a trend HTC just cannot afford to stay away from. However, it does seem that the Taiwanese are going about it a bit differently.
It could be A) they considered entry-level dual-SIMs unnecessary, or B) they just wanted to position themselves near the top of a niche that's getting crowded. It's almost like HTC wanted to go straight after the biggest rival - and a perfect match in terms of specs -the Samsung Galaxy S Duos instead of wasting time on the small fish.
Anyway, the Desire V could do well for HTC but it's probably more of an option to give to frequent travelers among their loyal users, rather than a phone that will win them new fans.