Shared camera interface
The HTC Desire V packs a 5MP auto-focus camera that does stills of up to 2592 x 1944 pixels and records WVGA video @ 21fps. There is a LED flash, but unfortunately no shutter key.
The camera interface is the same for both the still camera and the video camera - no they don't "look alike", the camera just has the UI shared between both functions, with the option to either take a video or snap a still image all from one screen.
The right-hand side features the Effects button, shutter key, camcorder record key and a shortcut to the gallery that shows the last photo/video taken. On the left are buttons for general settings and shot mode.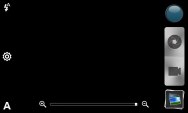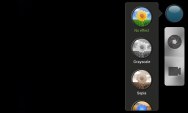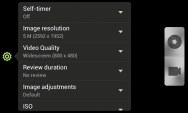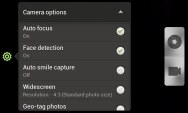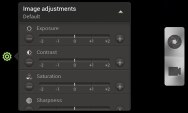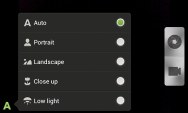 The HTC Desire V camera interface
To snap a photo, you tap the shutter button. To record video, you tap the button below it.
The effects button brings out a panel with the usual set of color effects (sepia, solarize and so on), while the shot mode button offers just a few very limited options - portrait, landscape, and low light.
As far as the quality of the shots is concerned, the Desire V definitely leaves something to be desired. The noise reduction is far too aggressive, giving the image the rather unpleasant oil-painting look. The color balance was not always stellar either and the colors are a bit over-saturated.
Overall, this is certainly not the best 5MP camera we've seen, but in this price range you can't expect much more.
Photo quality comparison
The HTC Desire V joins the other 5MP shooters in our Photo Compare Tool. The tool's page will give you enough info on how to use it and what to look for.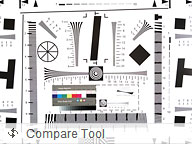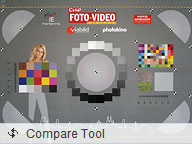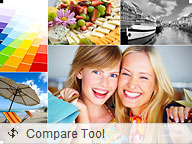 HTC Desire V in our Photo Compare Tool
Sub-par video recording
The WVGA (800 x 480) recording capabilities of the Desire V are nothing to write home about, especially in this day and age when it seems that every other device out there is capable of 720p and even 1080p video recording.
The problems don't end with the low resolution, either, with videos usually hovering about the 21fps mark and coming out somewhat choppy. The colors are over-saturated too and the amount of resolved detail is nothing to write home about. The MP4 videos shot on the Desire V might do for the occasional YouTube upload, which you can then share on Facebook, but their quality doesn't suffice for much else.
Here is an untouched sample WVGA@21fps video clip.
And here's a video uploaded to YouTube for convenience.