Verizon will be updating its Droid lineup with a new HTC Droid Incredible 2, which is based on the Incredible S. Launching this Thursday, the new CDMA handset offers a bigger screen, some more RAM and a front-facing camera compared to its now canceled predecessor.
The HTC Droid Incredible 2 for Verizon boasts a 4" WVGA screen, compared to the 3.7" of the previous model and 768MB of RAM (vs. 512MB), but the same 1GHz single-core CPU.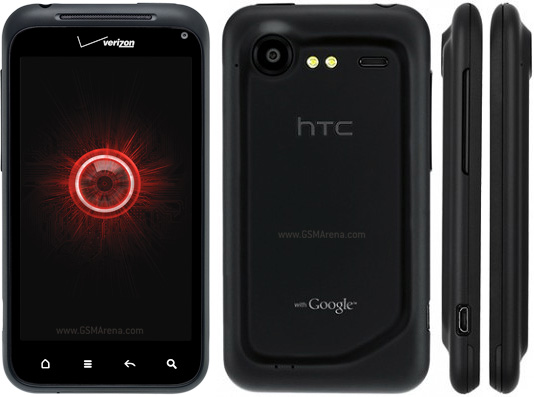 The Droid Incredible 2 still runs Android 2.2 Froyo. The main camera is 8MP with 720p video recording again, though there is a secondary camera now, a 1.3MP unit. Other new goodies include noise-cancellation microphone and SRS WOW HD sound-enhancing technology. The rest is pretty much the same.
Anyway, Verizon no longer offers the old model. Instead, you can get an HTC Droid Incredible 2 starting 28 April (this Thursday) for $199 on a new 2-year contract with a Nationwide Talk plan (starts at $40/month) and a smartphone data plan ($30/month, unlimited).
You you can leaf through our Incredible S review, the phones are nearly identical (save for the mobile network connectivity).
G
I have problem with my HTC Verizon. it keeps on giving no SIM card signal whiles there's a SIM card. please I need solutions.
?
Were you replying to me? I know Verizon is CDMA. I was just defending Motorola and GSM from the person I replied to. Personally I dont like CDMA technology.
T
The article clearly says 'CDMA handset'.
ADVERTISEMENTS