Just like its unaudited report suggested earlier this month, HTC continues its winning streak in Q3. HTC's financial report for the Q3 2014 states the company made a profit of $19 million (NT$0.6 billion). Revenue for the period is $1.38 billion (NT$41.9 billion), which is down from $2.17 billion from the previous quarter.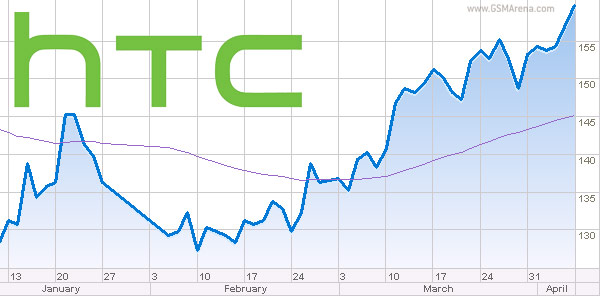 The company is content with how the HTC One (M8) held its ground for the period and continued to sell well despite growing competition. The mid-range Desire line-up is also profitable for HTC, but it didn't specify exact shipment figures for any device.
In the last quarter, the HTC One (M8) was the main culprit for the company's $92 million profit turnout. HTC is looking up for a similar to Q3 last quarter of the year with a revenue of $1.38 billion – $1.55 billion.
?
Applaud, now tighten up your portfolio, and keep those phone as expensive as possible. Do not cater to the budget conscious and create a flop like Moto X.
D
love htc phones very great quality hope htc have good days for ever and make full metal phone like m8 ....because if you have a htc phone like m8 never cant buy a crap plastic phone just test it for a week
?
WE all love you htc to sell well and keep the profit you should have a great marketing team to work in every country to introduce your product and specially on tv channel we hope the htc one m9 specs be top of the chart with at least 16 MP came...