HTC just posted its financial results for the Q3 of the year and the company is reporting a slight decline in sales. Despite the bad news, however, the phonemaker remains profitable as cuts in costs have offset the slowing in sales.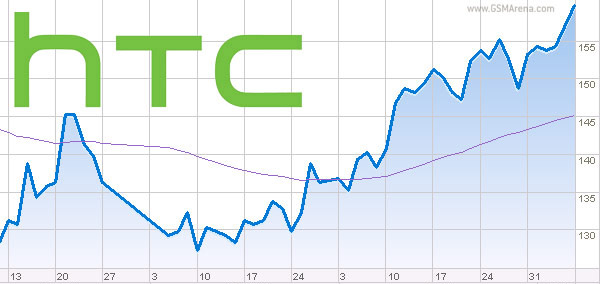 The company's quarterly revenue is $1,38 billion (NTD 41.86 billion) of which profits were $21,1 million (NTD 0.64 billion). In comparison, the previous quarter was kinder to HTC with a revenue of $2,15 billion (NTD 65.1 billion) and profit of $75,5 million (NTD 2.3 billion).
HTC saw the largest drop in sales in July by some 33% compared to the same period last year. However, in August the company saw 10% sales jump compared to the same month of 2013. Analysts blame the launch of the iPhone 6 and iPhone 6 Plus for HTC's 7.9% fall in sales in September.
The company hasn't specified yet how many units it managed to ship for the period. HTC launched a number of smartphones in Q3, including the high-end Butterfly 2 in Asia and the Verizon Windows Phone-driven One M8. The Desire 610 and Desire 510 broadened the company's scope in the mid-range sector.
The company is hopefully looking forward to a brighter Q4 with products like the HTC One (M8) Eye and Nexus 9 tablet (Volantis) with Nvidia Tegra K1 chip.
k
thick bezels, 4up camera, blah blah blah... stop whining like kids!!! i have been using the m8 for a week now and neither the thick bezels not the camera has bothered me... this phone is just a beauty internally and externally and if you haven't used...
D
Hope HTC keep its promise to support software update for old devices for at least 3 years.
D
I've been with HTC since the original Desire and still am. Good 70% of that has to do with Sense UI. Gorgeous, Fluid, Smart.