Well it is official, folks - the European version of the HTC EVO 3D has just been officially announced. And it will only take Europeans until July to be able to actually purchase one of those.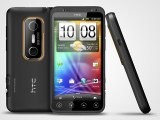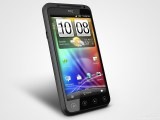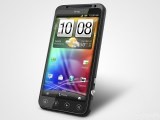 The HTC EVO 3D images
The HTC 3D pioneer comes with a couple of 5 MP snappers on its back and a hardware two-position shutter button, which is pretty rare for an Android. Speaking of which, the EVO 3D comes with Android 2.3 Gingerbread, which is the latest version of the Google OS designed for smartphones.
There's a dual-core 1.2 GHz Snapdragon processor under the hood and a qHD (540x960) 3D screen, using the parallax barrier technology on top. It's basically a Sensation with a 3D twist, which makes it even more exciting.
In fact the only other changes from the Sensation are the upgraded amount of RAM - the EVO 3D has 1 GB over the 768 MB of the Sensation and the cameras. The Sensation has an 8 MP camera with all the toppings, while the EVO 3D offers the 2 x 5 MP deal. Here's the entire spec story of the Sensation versus the EVO 3D.
The cameras of the EVO 3D are capable of capturing 3D video of 720p resolution, while 1080p video is 2D only. Interestingly the EVO 3D will also offer an HDR mode for capturing images but it looks like that only works in 2D mode.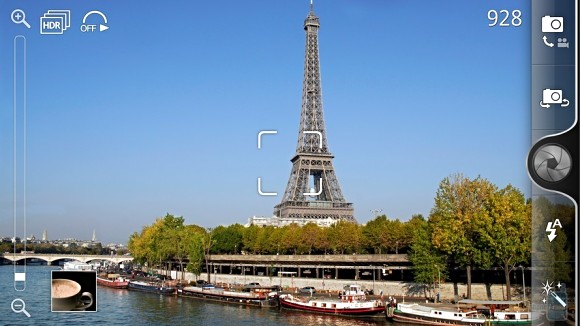 Image courtesy of PhoneArena.com
The official Press release for the occasion only shares that it will be "broadly available" so we can't give you guys any specifics on country availability and pricing yet.
D
It looks really awesome although I have two questions: 1. Will it have the new HTC Sense v3.0 UI? 2. Will it make any difference if the batterry is the Li-Ion 1730 mAh and not the Li-Ion 1520 mAh that the Sensation has? Thank you! :)
A
Noise cancellation, don't forget the EVO 3D comes with active noise-cancellation :) (Source: GSMArena Spec sheet :P)
D
if anybody want to buy it I suggest you go http://www.2011bestphone.com/?p=90 to know more information about it !!! i think it can help you very much
ADVERTISEMENTS