Introduction
The HTC power duo which includes the Sensation 4G and the EVO 3D barely needs an introduction. The dual-core phones are among the most powerful Android handsets available for sale in the United States and are favorites of both the consumers and the tech journalists.
We got a chance to spend some time with both handsets, and decided to give them a quick head to head comparison – a battle between siblings of sort. The HTC EVO 3D and Sensation 4G share almost identical hardware and have the same qHD screen resolution. They both run Android 2.3 Gingerbread with Sense 3.0.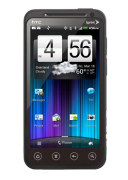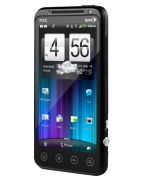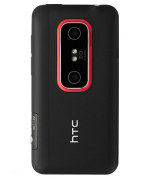 The HTC EVO 3D official images
The main difference between the devices can be found on their backs, where the camera units are located. The HTC Sensation 4G has an 8MP snapper, capable of capturing video in 1080p, while the EVO 3D counts on a duo of 5MP cameras for its 3D tricks. Logically, its unit can be used in 2D mode but, sadly, its video recording capability is capped at 720p.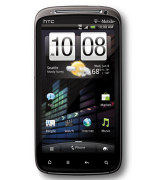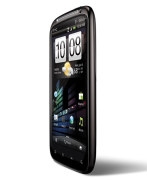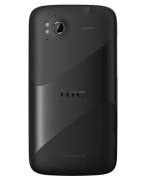 HTC Sensation 4G official images
In this head to head battle, we are going to compare the dimensions and hardware of both devices, as well as their overall performance, which we measured through a series of benchmarks. The camera units and their quality will also face some of our scrutiny. So go ahead, place your bets, and read on to see which one of this impressive duo of droids is going to come on top at the end.
So while we prepare for the rundown, checkout how the two phones differ from one another. The review starts on the next page.
HTC EVO 3D over Sensation 4G
3D capable screen and camera unit
Less prone to accidental drops
Faster overall performance
WiMax capable
HTC Sensation 4G over EVO 3D
Superior 2D still and video camera
Better looks and lower weight
Much better battery performance
International roaming capable



HTC Sensation 4G and EVO 3D side by side
Editorial: You might notice that this review is shorter than usual and doesn't include all of our proprietary tests. The reason is it has been prepared and written far away from our office and test lab. The HTC EVO 3D and Sensation 4G are US-only phones, so they will probably never get to the shores of the Old Continent. Still, we think we've captured the essence of the phone in the same precise, informative and detailed way that's become our trademark. Enjoy the good read!
k
this is a very good looking phone but this touch is not comfort
E
All of these aritlecs have saved me a lot of headaches.
f
How can both of the score less in benchmark than an Optimus 2x with less GHz and less ram + an older android. Bad work. I mean come on seriously 1GHz nvidia with 512ram and android 2.2 is slightly faster? Very weird. By that logic the Optimus 2X woul...