Performance is about the same
Before we begin with the performance test, it is important to note that both devices run on Android 2.3.3 Gingerbread with Sense 3.0. The only hardware difference is in the chipsets of both phones, where the EVO 3D with its gig of RAM might have an edge.
What's important to note is that, overall, the HTC EVO 3D feels significantly faster to work with than the Sensation 4G. It handles all tasks and applications effortlessly. In the case of the Sensation 4G, we did feel some lag at times, mostly when compared to its CDMA rival. We doubt however that they are sufficient to bother its potential users.
Given the hardware and software similarities between the two phones, running some synthetic benchmarks should be more helpful than ever.
Interestingly enough, there is barely any difference in the Quadrant benchmark results between the two devices. As far as Neocore goes, the HTC EVO 3D scores extra points with its superior amount of RAM on board.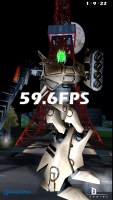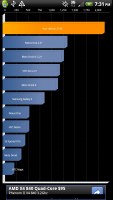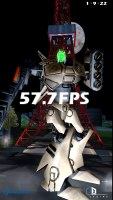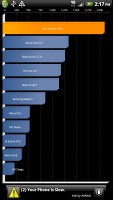 Quadrant & Neocore: HTC EVO 3D • HTC Sensation 4G
The EVO 3D slight dominance continues in the Linpack benchmark test. Once again, the only reason for its advantage, which we can think of, is its better chipset.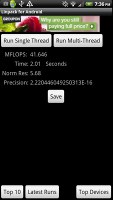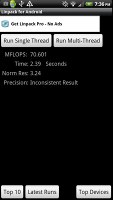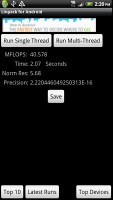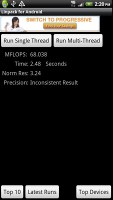 Linpack: HTC EVO 3D • HTC Sensation 4G
Things are not any different in the case of Smartbench and Pi benchmarks. The EVO 3D continues to have a tiny advantage over the Sensation 4G.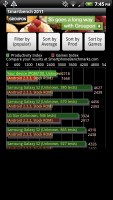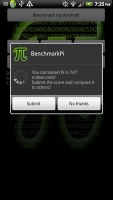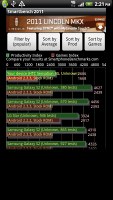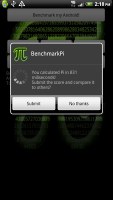 Smartbench & Pi: HTC EVO 3D • HTC Sensation 4G
We have added Vellamo browser benchmark to the list of our current favorites.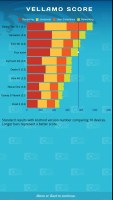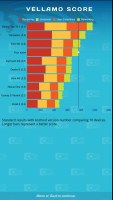 Vellamo Browser Benchmark: HTC EVO 3D • HTC Sensation 4G
As you can see, the two devices are always neck to neck, with the EVO 3D having a slight advantage over the Sensation 4G thanks to the extra RAM it has compared to its sibling.