HTC hearts Android. They've released a lot of droids but still have unannounced phones - the HTC Fiesta and Paradise will pad HTC's portfolio with even more Android. The HTC Paradise seems like an Aria with a QWERTY, while the HTC is a bar touch phone.
Found, believe it or not, on Craigslist, those two AT&T samples have only surfaced before as names from UA profiles. Not much is known about them now either but at least we can get a good look at them.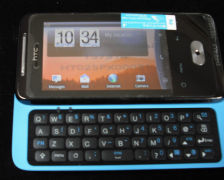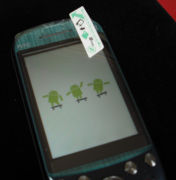 The HTC Paradise and the HTC Fiesta
The HTC Paradise is likened to the HTC Aria (which until recently was AT&T exclusive) so it should have similar specs with the obvious difference of a slide out QWERTY, a form factor HTC has neglected recently.
The HTC Fiesta on the other hand has a 3.2MP camera, which suggests that it will be a low-end droid. There are some concerns that the Fiesta may have been canceled so it might never see the light of day.
Anyway, there's a good chance that if these phones do come out, they'll be available on AT&T, but we wouldn't be surprised to see them on other carriers as well (just like the Aria).
e
wow, can htc be any fruitier with their names..
b
these cell phone look like HTC inmitions !
?
looks like a cheap budget phone.:/ kinda ugly
ADVERTISEMENTS