The HTC design team shed some light on the company's future plans during an event in Seattle. Unfortunately the news is not good for the texting addicts – HTC is done with the hardware QWERTYs for good.
Even though HTC has created some of the best QWERTY smartphones through the years, nowadays those gadgets are almost extinct. It seems HTC isn't happy with their market performance, so it has decided to drop them from its plans.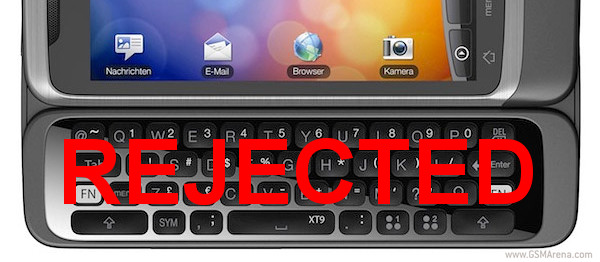 Surely, there many people will be disappointed with this decision, but hey, if it ain't bringing in enough cash then the niche has little reason to exist, right?
So comes the end of the QWERTY era for HTC. A sad day or good riddance?
C
QWERTY phone are better 100 times than touchscreens. I am using Sony Ericsson Pro (QWERTY) and it is really nice. But if they want to keep compete in the market they should increase the size of the screen. Imagine an Samsung S3 with a slide ke...
D
Just looked at the kyocera, didn't make it to the uk. Like i say, the idea is sound, if its backed up with the level of current tech that samsung puts into their flagships. I reckon it may well be the next feature once the ubiquity of the candybar ...
ADVERTISEMENTS