HTC Sense
Along with the two Android super phones HTC announced a new version of their HTC Sense user interface. The company is quite keen on differentiating its products and not becoming just another of the Android crew and they seem to have put quite a lot of effort in it.
The new Sense modifies many parts of the user interface, including some more frequently used like camera and notification area. The homescreen has also been slightly tweaked but there's hardly much to write home about.
Now we aren't particularly sure that the one-tab camera UI is the best one can find, but it's better than before. And that host of shortcuts in the notification area will certainly need some getting used to but it should all feel quite right when you do get used to it.
Another novelty brought by the new Sense UI is map pre-caching, which according to the company should put an end on that irritating waiting when zooming in. Instead the handset will start cashing different zoom levels and will load them immediately after you pinch the screen. It does seem like a really resource-hungry task (RAM and internet connection mostly) but the Desire handsets have so much operating memory that this is hardly anything to worry about.
Probably the most important part of the announcement however was the HTCSense.com website. It was created to provide easy data management between your mobile phone and your computer, plus nice security features such as remote wipe.
The HTCSense.com allows you to see your phone's content from any computer as long as you have the required user name and password. You can also make the phone ring so you can find it the next time you misplace it.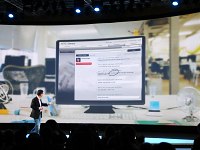 You can read your messages straight from your computer thanks to HTCSense.com
In case you lose your phone HTCSense.com will allow you to remotely locate it, lock it and if necessary wipe it so your private info doesn't fall into the wrong hands.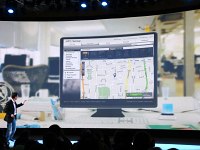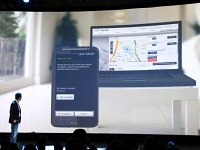 Locating and remotely locing your lost mobile phone
Other minor changes brought by the new Sense include a new in-call screen, remote control functionality etc.. We will give you more details about those when we get the chance to do a full review of the Desire HD or the Desire Z.