The HTC M8 is allegedly the company's flagship smartphone for 2014 and today it has emerged in a trio of photos. While the quality of the shots could certainly be better, the images suggest HTC is keen on sticking with the design strategy it introduced with the HTC One.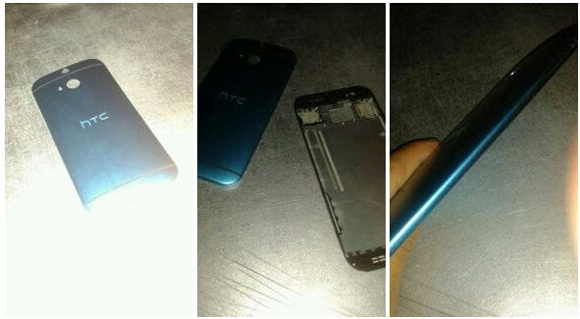 As pictured, the HTC M8 boasts a cutout for a fingerprint scanner above the camera, though not as large as the one introduced on the HTC One Max.
Another notable change in the design department is the smartphone's profile. The HTC M8 looks to be a lot thinner than the HTC One, and with more rounded edges.
Under the hood, the HTC M8 is rumored to sport a Qualcomm Snapdragon 800 chipset likely running at 2.2GHz alongside 3GB of RAM. It's not yet clear what Android version the M8 is going to run, but rumors suggest the company's Sense UI version 6 is going to be included.
As for the display, rumor has it that it's between 5" and 5.2" with a resolution of 2K (2048 × 1080) pixels. Nothing of this is confirmed yet, so take it with a pinch of salt. We hope to hear more information regarding the HTC M8 soon.
N
Have A HTC ONE and must say it is best one so far and i have own many mobile phones over the years about 17.And samsung S5 what are they doing? same crap no real news HTC ONE is a premium phone samsung is not
d
HTC is the only company who have gave me the good point between the samsung and the iphone. I love HTC and i like the way they are going
T
Ditto, have been avid fan of htc but they lost me when they stopped providing removable batteries and expandable SD Card slot. They don't listen to consumers, that's why they are in the shit!!!