A couple of newly leaked, alleged photos of the upcoming HTC M8 made the rounds. The duo of images gives us another look at the HTC One successor's dual-camera setup and on-screen buttons.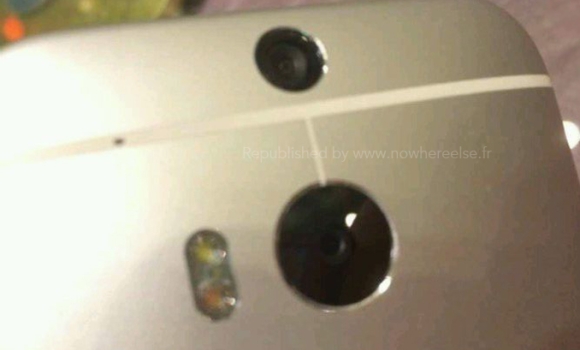 Despite its far from great quality, the photo of the device's dual-camera clearly reveals a dual, two-tone LED flash, like the one found in the Apple iPhone 5s. Curiously, the image shows a slightly different camera setup than the previous time we saw it, possibly due to the prototype nature of the leaked devices.
The leaked photo of the on-screen buttons on the other hand, shows their setup in both landscape and portrait mode. The image is in line with what we've seen already.

The HTC M8 is tipped to be unveiled next month in New York City. A mini version is also said to be in the works.
N
All haters, think before you post please. Some posts are really childish and of absolutely no added value...
i
Bullshit post from someone who doesn't know that HTC makes the best phones, no one can come near HTC... So stop talking bull!