A week ago we got to see the HTC M8 - the successor of the HTC One flagship - for the first time. The leak only brought images of the rear casing of the device, but no information on its itnernals.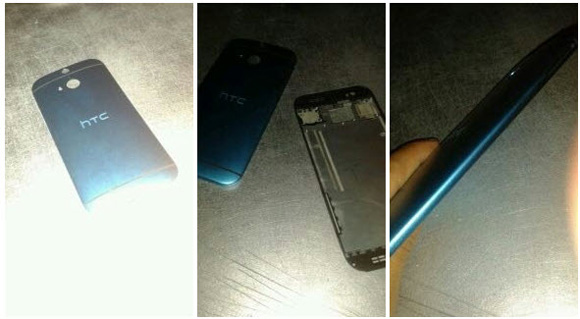 Luckily now, thanks to @evleaks, we get to learn the first HTC M8 specs. The company's next flagship will come with a 5" 1080p display and will be the first HTC device running on the Snapdragon 800 chipset. The Android version in charge will be 4.4 KitKat, of course.
Sounds like the HTC M8 is -- and you could probably predict -- a 5-inch, 1080p handset powered by KitKat and a Snapdragon 800.

— @evleaks (@evleaks) November 15, 2013
Those specs seem relevant today, but we are not sure how they will stack up next year when the HTC M8 a.k.a. HTC Two will get official. HTC might end up a generation late, as it was the case with HTC One Max, because Samsung is already developing its next-gen 64-bit processors for the Galaxy S5.
We guess only time will tell if those rumors will pan out and if the HTC M8 will have enough to serve its flagship purpose for HTC the way it should.
a
i used to own a htc phone but just due to the only problem with htc is the camera (increase mega pixel) which used to be the best in both low light and normal use along with poor battery life. otherwise the built quality and memory are good enough fo...
D
i really dont think we need a 64bit procie on a mobile phone right now, i mean just how much apps are you going to run all at the same time in a mobile phone? to need more than 4gb ram? i think android os is the one who needs to speed up development ...