HTC has decided to join on the smartphone golden rush by making a special batch of five 18 carat gold One smartphones. This is the company's way of celebrating the 18th anniversary of the MOBO awards, which prize the best of UK's urban music artists.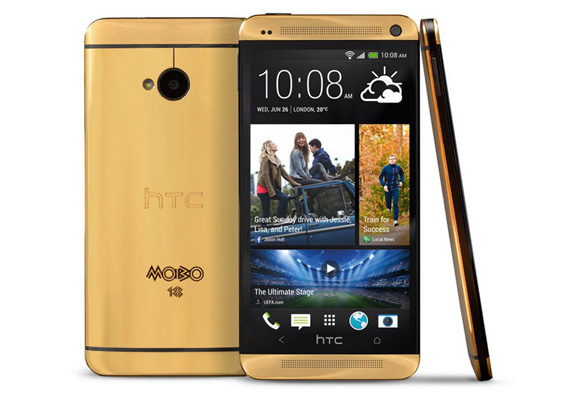 The gold HTC One is the most expensive product made by the Taiwanese company and is going to cost £2,750 ($4,400) apiece. It also features a laser engraved MOBO 18 logo at the back to make it even more special.
However, given the low number of official gold HTC One units to be made, you might consider settling for the HTC One Gold Genie edition. Not only is made of 24 carat gold, but it's also £855 cheaper.
Mind you, live images of the HTC One Mini in gold also surfaced not too long ago, so we expect that one to be available soon.
Via
w
wow! but i prefer to buy a vertu phone or the motorola aura than this...haha
D
It's not to be sold to consumers. It's especially made for the MOBO awards as a prize for the awardees.