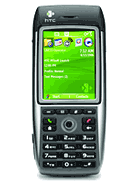 f
to dirk_41:

Thanks for the info. Among the 3 identical phones; htc mteor, qtek 8600 and i-mate spjas, spjas is the only phone with secondary camera for video calling.
d
3G doesn't stand for video calling.... 3G is used for faster data transfer... video calling is only 1 aspect provided by faster data transfer offered by 3G...
f
very nice smartphone. yet, specs says this is a 3G phone. therefore, its capable of video call. But i dont see a secondary camera, normally located in front of the phone for video calling.
f
very nice phone. though, its similar to qtek 8600 and i-mate spjas. But just wondering why the weight of these 3 phones are different.
J
the looks are pretty good, but it dissapoints me to see how so many manufacturers do not give a secondary video call camera for 3g phones or place it near the screen. some ppl need to be educated that 3g experience can only be enhanced when both parties can see each other simultaneously.
m
I wish this is available in the Philippines. I want this handset, this is very unique.
Total of 67 user reviews and opinions for HTC MTeoR.