8MP main camera
HTC Nexus 9 packs 8MP f/2.4 camera with single LED. You can activate the snapper via a swiping gesture from the lockscreen or from the homescreen shortcut.
The camera UI is intuitive and requires practically no time to get used to. The image capture button is on the right side. Timer, flash settings, grid view, and the ability to switch to the front-facing camera are available via a menu in the top right corner.
The shooting options are located on the left side. They include regular shots, Panorama, Lens Blur, Photo Sphere, and Video.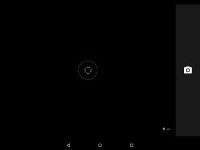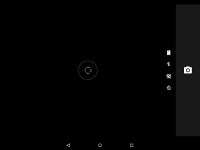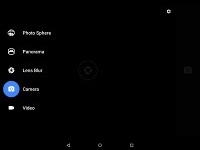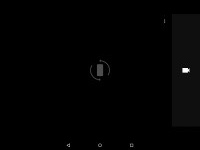 The camera UI
Users can opt to set their image exposure manually via a toggle in the settings menu. Resolution of the photos, as well as the quality of the panoramas can also be tweaked.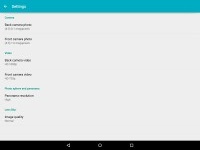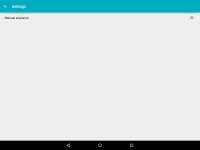 A look at the camera settings menu
The image quality of the Nexus 9 is quite nice for the 8MP league and particularly so for a tablet. There's plenty of detail, colors are pleasingly rendered, and contrast is very good.
Dynamic range isn't the best around and there's a fair amount of noise, but its mostly of the less obtrusive luminance kind.
Flash is nicely powerful and usable even at medium ranges. Overall, the Nexus 9 produces highly respectable photos and proves that tablets can be good casual photography tools when necessary.
Here's how the Nexus 9 camera stacks up against the iPad Air 2 and the Sony Xperia Z3 Tablet Compact.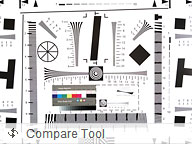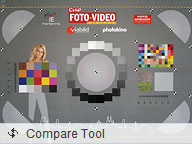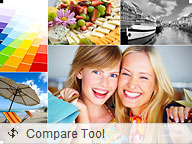 Nexus 9 in our Photo compare tool
1080p video capture
The video recorder and its settings have the same layout as the still camera. Users can downsize their videos to 720p if they wish.
Videos captured with the tablet display good colors and plenty of detail, coupled with smooth framerate. Contrast is stellar too. However, the dynamic range and the contrast could be better.
You can download an untouched video sample here - 0:09, 16.8MB.
The Nexus 9, iPad Air 2 and the Sony Xperia Z3 Tablet Compact all shoot 1080p video, you can use our Video compare tool to put them head to head.