Happy holidays, USA, from HTC. Every Tuesday you can get an HTC Holiday Deal that can save you up to 30%. With that deal the HTC One A9 is back to its rightful $400 price point and even One M9 flagship drops to $455. As usual, the rest of the pays full price.
The deal applies a discount on the total price at check out. If you spend $650 (or more, up to $2,000) you get 30% off. For smaller sums you get 20% off if you spend more than $400 and 15% off if you spend more than $200.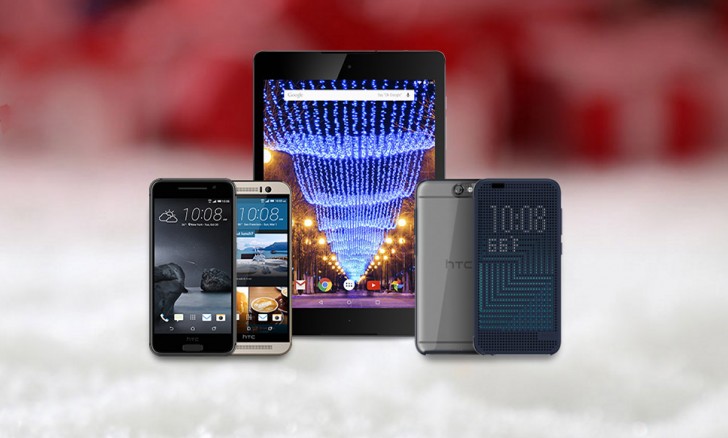 So the $500 HTC One A9 becomes a $400 phone and the $650 One M9 goes to $455. The selfie-centric Desire Eye gets discounted to $368. Also, since the discount to the whole order, you can say grab a $180 Desire 626 plus some accessory and get a discount on both.
?
where in buy latinoamerica?
M
soon htc will be giving these pohnes and tabs away...mark my words!
?
Who is replicating who? Look at M7 and ip6. ip6 copied m7. apple fans are sore losers.