Final words
So this is it - the One has brought out the best in HTC. It's sure as shooting that five different people will say that about five different HTC smartphones. And at least four of them will be right. But there're certain things that make this one the One.
There was no rush this time around to be the first to the market - HTC actually did it again but with the J Butterfly and the DROID DNA. The One on the other hand was the ace in the sleeve, HTC took their time with it, as if waiting for the magic to happen. Well, it did.
The HTC One claims no major firsts, it arrives to a market that has already experienced a couple of Full-HD five-inchers. No rabbits are being pulled out of no hats - sorry, but Zoe and ultrapixels is not what makes the HTC One special.
It's good old HTC stuff that works better than ever though. There's the best Super LCD yet, the latest Sense UI, and another wicked unibody. There are stereo front-mounted speakers and for the first time since Sensation XE Beats Audio actually means something. That one came with an actual Beats set, which fetches a hefty price on its own. The HTC One however has some of the best audio quality we've experienced in a phone, matched only by its Butterfly sibling.
There's a lot to like about Sense 5 too. The whole OS has been reworked from the ground up. Not only has every icon been refreshed, but the way you use Android has been rethought. Unlike Samsung, who aim to throw as many software features as possible in their handsets , HTC is looking to set itself apart and win you over with simplicity, character and charm. Okay, we're charmed, but let's see what else is out there.
The Samsung Galaxy S4 is the pride and joy of the world's Number One smartphone manufacturer. The S4 manages to squeeze a 4.99" FullHD Super AMOLED screen, a 13MP snapper and expandable storage into roughly the same body as the 4.7" HTC One. The Galaxy S4 also comes with either a higher-clocked version of the Snapdragon 600 that powers the One, or the Exynos 5 Octa, which is expected to set new standards in processing power.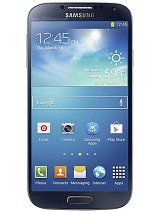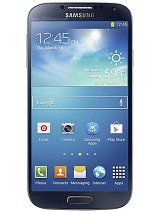 Samsung I9500 Galaxy S4 • Samsung I9505 Galaxy S4
The Sony Xperia Z is relishing a head start on the shelves and costs about the same as the HTC One. It has the upper hand in terms of imaging, is dust and water resistant and boasts a larger screen. However the One has a slight edge in terms of processing power, handily beats it at audio and screen quality and generally looks better.
There's no shortage of challengers coming from less likely places like the ZTE Grand S, the Oppo Find 5 and Huawei's Ascend D2. All of them have 5" FullHD screens, capable processors, high-megapixel cameras and acceptable price tags. The problem with them is that they're not readily available, so you might need to jump through hoops to get them (if ever).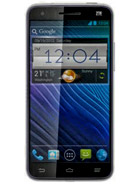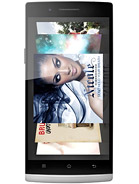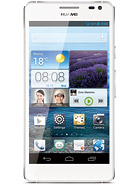 ZTE Grand S • Oppo Find 5 • Huawei Ascend D2
Anyway, if less prominent makers are unafraid to match up with the big guns, a lot of people must've been looking to HTC to rise above its usual standards. We think they delivered bang on target in terms of design, screen quality, the custom Android skin and audio.
There's no microSD card slot but 32GB of inbuilt storage on the base version (at no extra cost) should make this irrelevant to most users. Zoe and BlinkFeed are nice things to have but they just won't be the phone's key selling points. The 4MP ultra-pixel camera is probably better than any five-megapixel on a phone, but well behind most proper cameraphones. What can't be downplayed though is HTC's determination to bring something new and interesting to the table each time they unveil a new product.
The HTC One is just about starting and is yet to have a schedule confirmed on quite a few markets. The Sony Xperia Z has been doing well at the box office for a while now, and Samsung's Galaxy S4 will launch in about a month or so. It's a magnificent trio, which will most likely produce the Android smartphone of the year.
We can bet HTC is relishing memories of 2011 and trying hard to forget last year. We think the HTC One is the right phone to help them in that. It is certain to put plenty of pressure on the competition's flagships, just about as much as it's certain to turn heads.