The HTC One (2014) just can't catch a break hours before the company officially pulls its wraps off. Just yesterday, HTC's newest flagship was featured in a lengthy 14-minute hands-on video (now taken off), and today a YouTube tech channel TechSmartt·boasts a lenghty comparison between the original HTC One (M7) and the new HTC One 2014 (M8).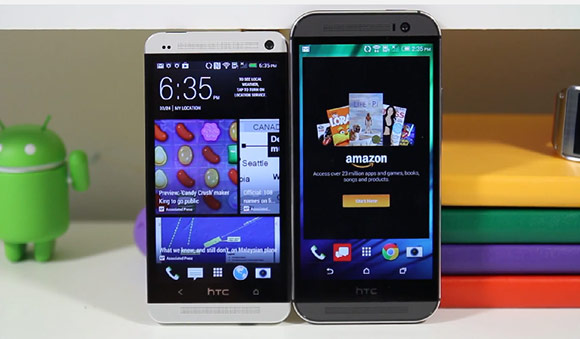 The video doesn't mention something that we don't know already. It gives a very detailed look at the upcoming phone and compares it in detail to its older brother.
The specs of the HTC One M8 are well known at this point. Its 2.3GHz quad-core Snapdragon 801 with Adreno 330 GPU and 2GB of RAM proved the be quite the powerful combination as we saw yesterday in the Rightware benchmarking tools.
The video also mentions the pricing and availability of the All New HTC One. Indeed, the phone is going to be a Verizon-exclusive for a couple of weeks with other US carriers to offer it in different colors including space grey, black, silver and gold. The gold version is going to be exclusively sold at Best Buy.
Check out the full comparison video below.
W
Watching the official release and then this review..it was a very solid compare. Very well done, with two incredibly powerful phones. Have the M7, not going to rush out and add the M8, but if it was given I would take it for sure. Beautiful phone....
d
there,there... relax...I am no nerd,especially no benchmark nerd...just throwing out what everybody else are throwing when comparing.although speaking of common sense,a smarthphone with a camera should for ex commonly have a dedicated shutter button,...
D
Still the M8 is good evolution and so was the M7. I am hoping the M9 will be the real ONE. Just the camera to tweak with a few more Ultra/Micro Pixels etc....