First impressions
It has been a while since we got excited over an HTC device, the company just went into a cycle of re-releasing the One M9 with minor tweaks. Worse, a month after anyone buys an M9, a new, slightly better one comes along, souring consumers.
The HTC One A9 is the first device to properly feel like a new launch - the start of something new and hopefully a new path for the company. It's no secret that HTC has been hurting on profits and market share and it needs a hero device to pull it out of the rut.
How fitting then that the best device for the job is a successor to the Hero and Legend. The premium mid-range market is the fastest growing and success awaits the company that gets it right. The A9 checks all the right boxes for that, it offers luxury above its station and at the same time it's practical.
Better yet, it's a premium entry into the 5" field, when most devices in its class compete in the 5.5" segment. The 5" and below range is lacking in choice if you want anything better than a lower-end phone. Things like OIS and fingerprint readers are all but impossible to find. These along with the metal unibody make it hard to match by even crowd favorites like the Xperia Z5 Compact or the iPhone 6.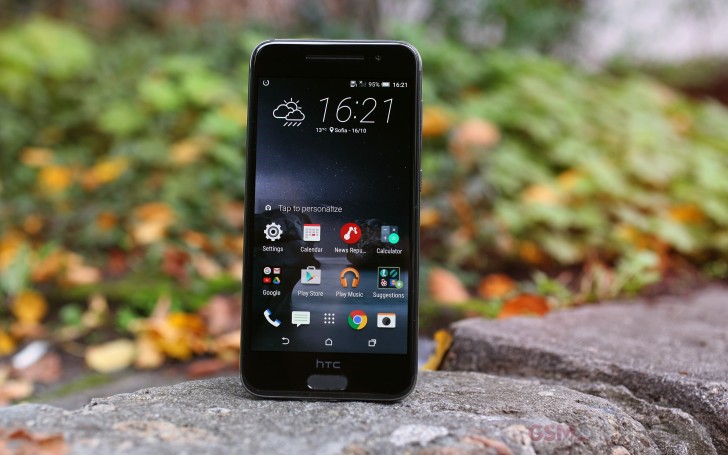 Our positive response to the HTC One A9 is tempered by three things. First, the design similarity to the iPhone is not perfect, but we don't think it's a major issue. Second, the chipset rules out 4K video and 60fps recording.
Last - and most worrying - is the price. HTC was never good at competitive pricing. Competition from China is churning out thin, metal phones with similar specs and offering killer deals on them. Samsung has not one but three budget Galaxy lines with AMOLED screens and thin profiles.
At $399 for the model with 3GB RAM and 32GB of storage HTC has priced the One A9 quite realistically, positioning it nicely as a excellent looking mid-ranger. We're not quite sure about the European price, which at £430/€599 follows dangerously close in the steps of the unreasonable pricing Google has set out for the newly announced Nexus devices and it runs the risk of remaining a niche product.
We want to believe HTC has changed, the One A9 is certainly a break away from the torrent of One M9 clones. If it also parted with the mentality that it's entitled to an extra charge for its brand we may soon witness its resurrection. For the time being however, it seems only set at regaining the US market, which leaves us a little sad as in its heyday HTC used to have quite a following on the Old Continent as well.