The HTC One A9 is an attractive phone, but costly. A seller in the UK is offering new units with manufacturer warranty for £270.
That's a sweet deal, considering the same handset costs £400 from HTC's official site. We found a slightly better deal at Amazon, £360, but that's still £100 off. Some retailers and carriers actually have the nerve to ask for over £400 for the SIM-free unit.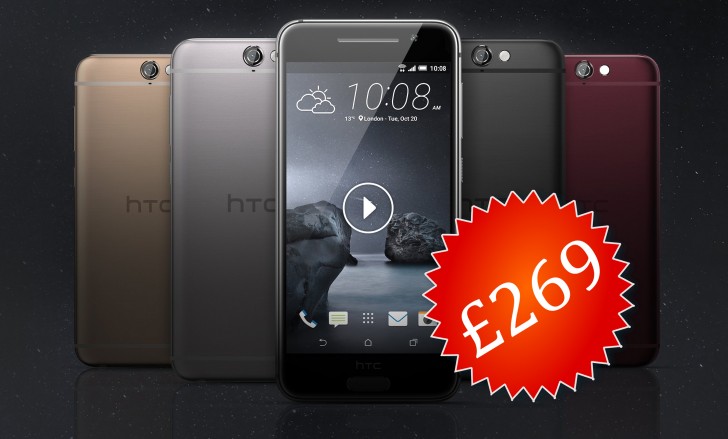 P.S. The HTC 10 - the One M9 successor - is coming soon (April 19) and will sport a design heavily inspired by the A9 but with much better specs.
D
Project Fi is US only though, and the Nexus 5X remains far more expensive in the UK than it should be given the £/$ exchange rate.
D
The a9 doesn't have boomsound. And it has midrange internals, including camera. And it has abysmal battery life. You get more bang for your buck with pretty much any other phone in the market.
?
I don't agree, the 5X feels cheap compared to the A9, it doesn't support adoptable storage, it doesn't have BoomSound, Dolby Audio, 24bit hi res, amplifier, Blinkfeed, Zoe highlight, it just don't have jack.