HTC One E9 has been in our rumored section for quite a while. It leaked with specs and live pictures numerous times, but as it turns out the leaked device was actually an upcoming HTC One E9+ model.
HTC One E9 (A53), according to the popular @upleaks tipster, will pack a 1080p display and a 13MP rear snapper. There is no info on the display size, but it will be either a 5" unit as the HTC One M9 or a 5.5" as the rumored One M9+ and One E9+ phablets.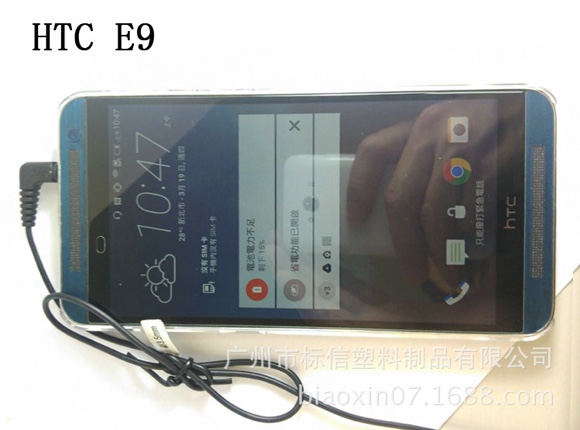 HTC One E9+ (A55) is the device we kept meeting over the past few weeks. It has a 5.5" Quad HD display, runs on the MT6795 chip with an octa-core Cortex-A53 processor with 3GB of RAM, and has a 20MP rear camera - probably the same as on the HTC One M9.
HTC One E9+ is very similar with the rumored HTC One M9+ though it is made out of plastic. According to @upleaks One E9 and One E9+ will feature similar designs with plastic panels.
The One E9 phones were rumored to go official this month, but March is almost over, so they'll probably premiere in April or later.
Y
dear, could you tell me where you have purchased your E9+ pls? Many thanks
j
I just purchased an e9+, and I am having problems with the 2nd SIM. My phone will not let me make use of the SIM. Can two SIMS from the same Carrier be used in the phone? Both SIMS are 4G, however only one SIM can be used?? Why is that?
D
in future try making the cameras inside the body level.