According to recent reports, HTC has chosen to unveil its next flagship smartphone, the One M10, at a dedicated event and not at MWC in Barcelona at the end of this month. That may be wise, seeing has how both the LG G5 and the Samsung Galaxy S7 are set to become official at MWC.
Recently we've seen a list of specs for the One M10 getting leaked, and today we are treated to what is alleged to be the first live image of the device.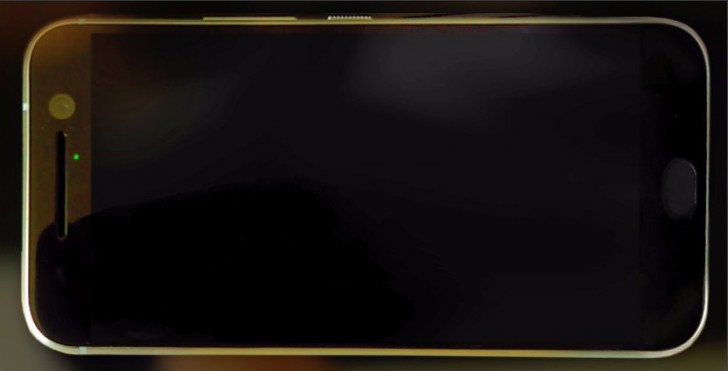 As you can see, the HTC logo is nowhere to be found on the front of the M10, and neither is the much-dreaded black bar that housed it in past One M series handsets. Under the screen we do however see a fingerprint scanner, which could double as a Home button.
The power and volume buttons are on the right side of the phone, with the former being nicely ridged so you'll easily be able to tell which is which even if you're not looking. Interestingly, there doesn't seem to be a second front-facing speaker underneath the display, so perhaps the much-loved BoomSound speakers aren't going to be making a comeback in this model.
The One M10 seems to employ a full metal construction, like its predecessors. Previously rumored specs had it coming with a 5.1-inch QHD AMOLED touchscreen, Qualcomm's Snapdragon 820 chipset, 4GB of RAM, 32GB of storage, a microSD card slot, and a 12 MP UltraPixel rear camera with laser autofocus and optical image stabilization. It shall run Android 6.0.1 Marshmallow with HTC Sense 8 atop.
g
yeap, this is HTC product, but is for Google; will be a Nexus phone; Google chosen HTC this year for his products, this is the reason for no logo on front panel
D
Remember, this leak is from Evleaks, who was totally wrong last year with his m9 leaks. He had photos then too which were very, very wrong. Nothing to see here.. move along.