The HTC One (M8) is taking the Android 5.0 Lollipop update around the world and today it has disembarked on the Old Continent. The news comes from Senior Global Online Communications Manager, Jeff Gordon, who posted it on Twitter.
Updates from users started in from users – Germany, France and Nordic gave the thumbs up, but the update is rolling out in waves so it may not be available in your region right this minute (about an hour ago there was a negative report from the UK).
The update spruces up the interface with a new lock screen and a new app switcher, but Sense 6.0 remains largely unchanged. The update is heftier than in other regions, weighing in at 780MB and brings the ROM version up to 4.16.401.10. Versions of the update for other regions were 580MB and 650MB.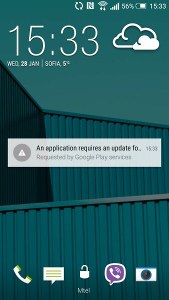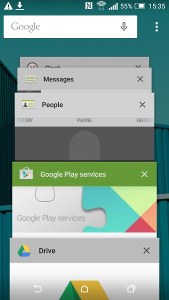 HTC One (M8) runnin Android 5.0.1
You can go to the Settings menu to check if the update is available. Make sure you're on Wi-Fi though, that's a rather large download.
D
I also got the update for One M8 in India, Bangalore. I checked around 7:50 PM and it is available. started to download and install. Its around 574.17 MB (4.18.720.8).
K
Got lollipop update in Delhi yesterday for HTC one M8 and wanna tell you guys that this is hell. do not download this update. No fastboot, No Facebook for htc sense, Slower than kitkat, Multitasking become hell battery life reduced too. Wanna go...
z
Please let me know if the update has bugs. Specially d battery isue