The HTC One (M8) is a properly pretty phone – one that has a design so sleek that it looks great in just about any color. However, that shouldn't be an excuse not to offer us more choice and we are glad to report HTC is not using it.
We've got a press photos of yet another hue that is going to join the HTC One (M8) palette – Pink. The distinctly feminine color is said to launch this year, but that's as specific as the info from the source gets. We are even not sure if the pink color will be available before or after the red version we heard about earlier.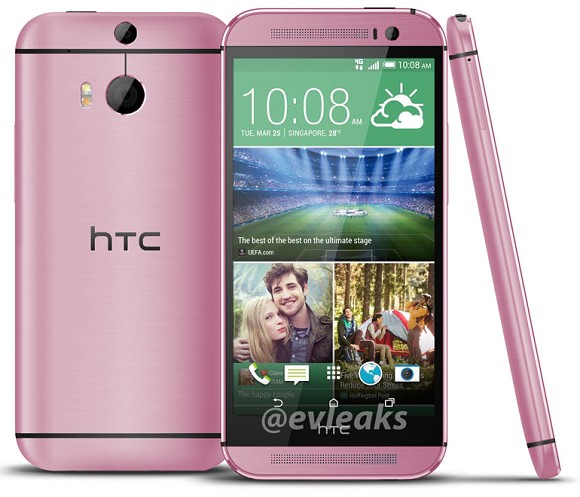 Anyway, whenever that happens the total number of available HTC One (M8) colors will be brought to five. The smartphone launched in the more classical Gunmetal grey, Amber gold and Glacial silver versions, while the two new colors will add some more punchiness to its design. We've also heard rumors of a blue version coming, but there has been nothing solid on that one just yet.
Would you be picking the HTC One (M8) in any of the new upcoming colors or have you already gone for one of the more traditional paintjobs?
J
When this color will be available in Kuala Lumpur , Malaysia
D
what carrier is gonna sell these colors