There have been rumors of an HTC One phone rocking the Windows Phone OS, and evleaks has some info that corroborates that the device is in the works.
Currently the handset is unoriginally called the "HTC One M8 for Windows," but it also goes by the secret moniker of the W8.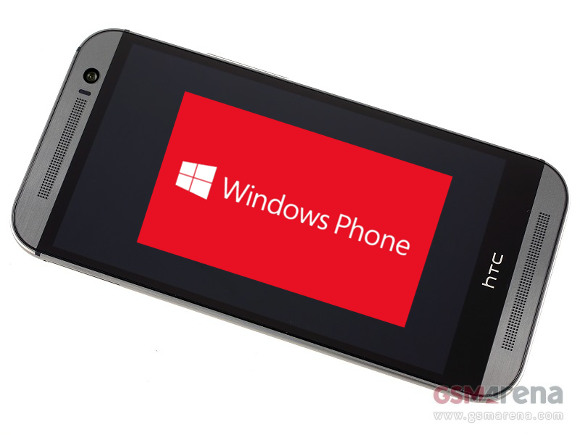 Expect the device to be aesthetically identical to the current, Android-based HTC One M8, but the W8 might have an additional trick up its sleeve: Voice over LTE. Now it hasn't been made clear as to whether or not this feature will be supported straight out of the box, or if it will come later on; most likely when Microsoft releases its Windows Phone 8.1 GDR1 revision, which should be coming soon. Expect the phone to debut on Verizon, so if you were hoping to use it on a GSM network, you may be out of luck.
It'll still retain the goodies that the current One M8 packs, like the Duo Lens camera (love it or hate it) and the device's trademark BoomSound speakers.
Expect the handset to ship at the end of the September, at the latest.
n
Hmmmm. Windows Phone will fail no matter what. Better jump from sinking ship early on. But I don't mind HTC One M8 with Windows Phone. Having choice is good for consumer.
?
Would be interesting to see in say 6 months WP v Android sales for identical phones.
D
Yeah, that would be a good one.