The HTC One (M9) (or HTC Hima as it's apparently been codenamed) has been leaking a lot over the past few weeks. That said, in the last few days the leaks have intensified a lot, and today we have a new round of pictures for you.
These two images are the clearest we've seen so far, and they too allegedly depict HTC's successor to the One (M8) from last year.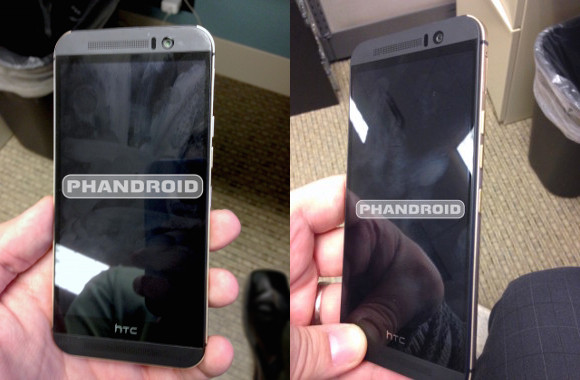 The photos confirm the rumor saying that HTC will move the power button to the side, underneath the volume buttons. This will be a first for the company, as its previous flagships had that on the top. Also, you'll adjust the volume for the One (M9) using two individual buttons, and not one longer button like its predecessor has.
The source of the images has also 'confirmed' that the One (M9) will sport an octa-core processor and 3GB of RAM, but he or she hasn't shared any additional details. Based on past leaks and rumors, the smartphone should come with Qualcomm's Snapdragon 810 SoC, a 5-inch 1080p touchscreen, and a 20.7 MP rear camera (no more UltraPixels).
It's still unclear what HTC will choose to call this device, whether One (M9) or something else. It could be made official on March 1 at the company's MWC press conference.
C
Pls make it quick, I cracked my 3yr old XE digitizer and I want to replace it with the next true flagship of HTC. Till then the scotchtape on screen will do, still a very powerful phone.
S
so for you an upgrade (or should I say UP GRAID), is only change in looks, like if ouy had a Rectangel looking phone last year, this year you want a square one & next year triangle, and the a circular, and then hexagonal, hahahahahaha