The upcoming flagship device by HTC, dubbed presumably HTC One (M9) or more recognizably HTC Hima, has seen the light of day. Visually very similar to the predecessor, the device is only distinguishable by a different main camera on the back.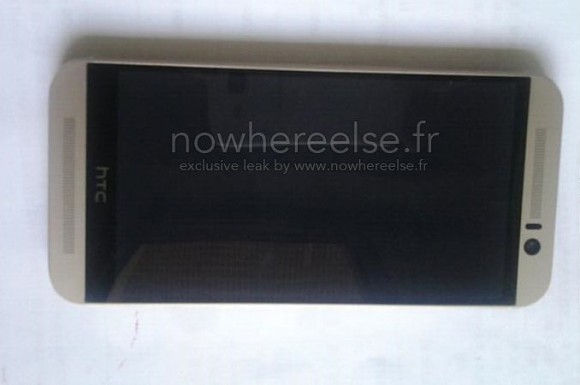 The square cutout is to house the new 20.7MP sensor which is set to replace HTC's rather unsuccessful attempts at camera innovation. The UltraPixel concept gathered a lot of criticizm for its uninspiring good light performance and lack of 4K video recording and was replaced in the company's upper-midrange, with the flagship to follow.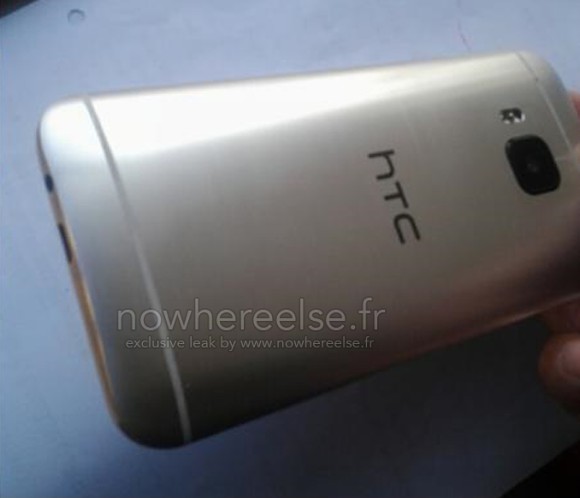 The HTC Hima is reported to keep the predecessor's screen size and resolution at 5 inches and 1920x1080 pixels, contrary to most of this year's flagships, which are keen to jump on the QHD bandwagon. The Snapdragon 810 will power the device, coupled with 3GB of RAM.
All this can change, of course, upon official unveiling, which is expected to take place on March 1.
Source (in French)
|
Via
?
exacly, i agree completly!!!
?
It's not only for the logo. There are components running the screen which they need to hide under there, because the cavities for the speakers take up that space. They could flip the screen upside down, but that will make it not look like an HTC devi...
D
Thanks for the input re: camera quality of the M8 vs. 1x+ (I still did not upgrade, too) was surprised to know from user experience that the former sucked compared to an 8mp camera (1x+)! quite frankly, should there be a 1x+ v2, i.e. faster processor...
ADVERTISEMENTS