UltraPixel camera without OIS
The HTC One Max uses the same 4MP UltraPixel sensor that was introduced with the HTC One, except without the optical image stabilization (OIS). It's about the size of most smartphone camera sensors (1/3") but thanks to its lower resolution it has much bigger pixels. On the up side, bigger pixels have better performance in poor lighting conditions.
The sensor has a 16:9 aspect ratio, which is perfect for viewing on the phone, on most tablets (which typically have 16:10 screens) and HDTVs. 4:3 photos that other phones produce would either get black bars or get cropped, which does help close the resolution gap somewhat.
On the camera side, HTC Sense 5.5 has added a few software improvements. You can now shoot simultaneously with both cameras with a PiP dual-shot mode, and can even resize and relocate the smaller window while recording.
The interface itself is pretty simple - there are two shutter keys (one for stills and one for video), above them is the gallery shortcut and below is the effects button. On the left side of the screen you get flash mode selector and the Zoe toggle.
Now, we already covered what Zoe does after you've taken a shot, here's how the actual shooting goes. You enable Zoe (an indicator at the bottom of the screen confirms you're in Zoe mode) and tap the still shutter key. The key turns into a progress bar, counting down the three seconds during which the phone records video, reminding you to stay relatively still.
The camera on the One Max produces images that have decent color, but rather low detail and the exposure is not the best we've seen. Also, surprisingly given the larger pixels, there is a fair amount of noise. There are some oversharpening halos and purple fringing, too.
When viewed at 1080p resolution, the photos look pretty good, but there's very little room for cropping.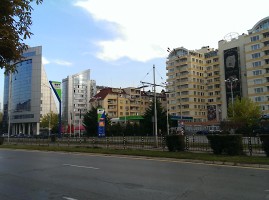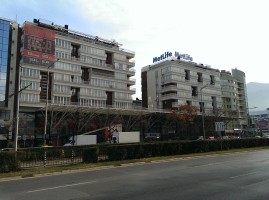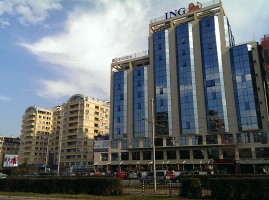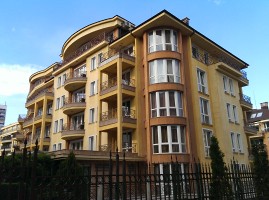 HTC One Max camera samples
The HTC One Max has HDR support for both its still image and videos. In stills, HDR mode gives shadows a good boost, but it tends to wash out the highlights. At least the effect isn't as exaggerated as on the HTC One. Note that HDR photos do have some extra smearing as the phone has to align and compose a couple of different exposures.
Photo quality comparison
The HTC One Max has the same camera as the rest of the new HTC One family, sans the image stabilization. You can see how the two stack up and how they compare to other cameras using our tool's resize option.